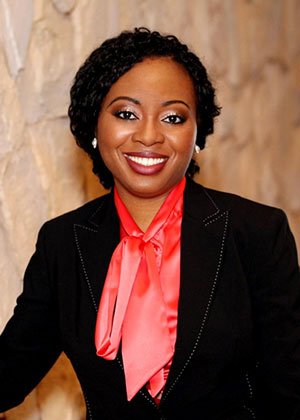 Augusta Massey
Candidate for Las Vegas Justice Court Department 6
https://www.augusta4nevada.com/
"Why did I become a lawyer?
When I was a teenager, my family and I fled my native Nigeria after witnessing my father's violent death. Together with my mother and five siblings, I settled in Memphis, Tennessee. Determined to make the most of the opportunities afforded me in my new home country, I set out to get a college degree. I worked full-time while taking up to 26 credits per semester to obtain two associate degrees in engineering in two years.
It was during this time that my family experienced another tragedy. While walking home from school one day, my then 12-year-old younger brother was struck and killed by a drunk driver. Amid our grief, my family and I found ourselves inundated with lawyers – including civil, criminal, and immigration attorneys. Through this, I learned first-hand the impact lawyers and judges could have on a family – both good and bad.
It was this experience that inspired me to become an attorney.
Why should you vote for me?
I am running for Justice of the Peace in Las Vegas Justice Court Department 6 because I believe we need more compassionate and committed judges who care about the Las Vegas community on the bench.
I may not be battle born, but I am battle forged and globally prepared to deliver justice to our Las Vegas community. Department 6 currently presides over civil cases where litigation could be a trying and overwhelming experience for litigants. However, I will preside over all trials with dignity and fairness to ensure that the law is interpreted accurately and that each litigant follows the proper procedures. I will ensure that all litigants are treated with decency and respect, whether they are representing themselves or represented by an attorney. I understand the needs of this community and am dedicated to ensuring that they are met.
STAY CLASSY and VOTE MASSEY!"
Note: Judicial candidate profiles are paid placements and do not constitute endorsements by the CCBA. For more information about the offer, see https://clarkcountybar.org/judicial-candidate-profile-special-offer/.