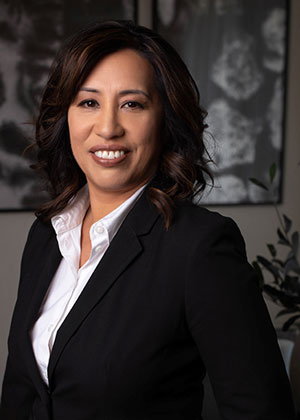 Danielle "Pieper" Chio
Candidate for Las Vegas Justice Court, Department 9
https://www.danielle4judge.com/
"I was born and raised in Honolulu Hawaii. After high school, I attended Whittier College in Southern California. After graduating from Whittier, I volunteered at the Orange County Child Abuse Services Team (CAST), a multi-disciplinary team comprised of Child Advocates, Social Workers, Medical Providers, Therapists, the Orange County DA's Office, and Law Enforcement. CAST's mission is to reduce the trauma for child victims during the investigation of their abuse. My volunteer work allowed me the opportunity to see a multidisciplinary team successfully investigate child abuse cases.
In 2000, I was admitted to the University of Pacific, McGeorge School of Law and graduated in 2003. After graduation, I moved to Las Vegas, Nevada and was hired by the City of Las Vegas as a Deputy City Attorney. In 2005, I accepted a position with the Clark County District Attorney's Office where I worked on a general litigation team. Thereafter in 2009, I was assigned to the Special Victim's Unit (SVU). While there, I prosecuted over 100 sexual and physical abuse cases involving minor children and adults.
In 2011, I was assigned to the Gang Unit. A year later, I was promoted to team chief of the Gang Unit and prosecuted hundreds of cases. Of these cases, I have tried over 50 felony jury trials bringing justice to hundreds of victims.
During my career, I've worked with various organizations, including Hope for Prisoner's and the Nevada Department of Parole and Probation, to find alternatives to incarceration. I also participated in a joint- study with UNLV, the University of Cincinnati, the Las Vegas Metropolitan Police Department and the Nevada Department of Parole and Probation, to reduce crime in Las Vegas.
In 2017, I got married and have two stepdaughters. When not working, I enjoy watching hockey, football and working out with Pilates."
---
Note: Judicial candidate profiles are paid placements and do not constitute endorsements by the CCBA. For more information about the offer, see https://clarkcountybar.org/judicial-candidate-profile-special-offer/.