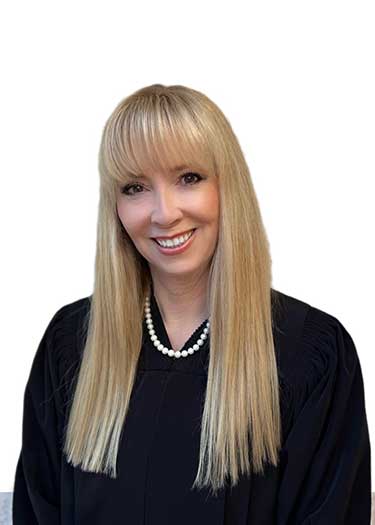 Judge Suzan Baucum
Candidate for Las Vegas Justice Court, Department 13
I am running for re-election because I am passionate about our city and the law as a whole. In my time on the bench, I have worked hard to provide a stable, professional courtroom, wherein everyone who comes before me receives an opportunity to state their case and get a fair shake. I have also worked hard to streamline our processes, so all involved may have their matters heard in a timely matter. As a native Las Vegan, more than anything, I want to do my part to see to it that our citizens are safe, and that all have an equal access to justice.
My tenure as Justice of the Peace has been a successful one, and I am more experienced than anyone else in the race. I served as Chief Judge of the Las Vegas Justice Court and was the Executive Director of the Nevada Law Foundation – a non-profit group dedicated to serving the legal needs of our state's less fortunate and indigent citizens – for nearly twenty years. For nearly a decade, I oversaw the busiest DUI Court in the country, and was proud to institute many technologies that not only saved lives, but decreased recidivism. Through my temperament, experience, and dedication to justice, I have more to offer Las Vegas and our community, and would ask that you please vote for me in the general election. Thank you!
Note: Judicial candidate profiles are paid placements and do not constitute endorsements by the CCBA. For more information about the offer, see https://clarkcountybar.org/judicial-candidate-profile-special-offer/.