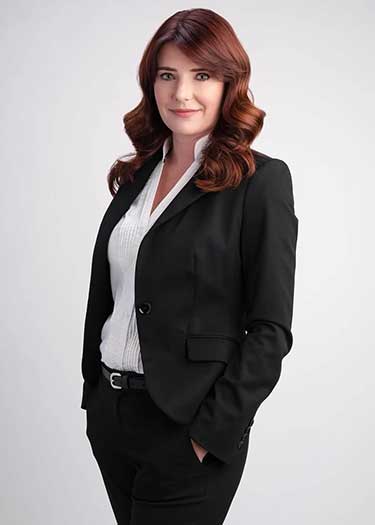 Kelly K. Giordani
Candidate for Las Vegas Municipal Court, Department 6
"I am a Las Vegas native. I attended all levels of education in Nevada.
After completing law school at the William S. Boy School of Law, I worked as a law clerk for the Hon. David Barker in the Eighth Judicial District Court. Thereafter, I was hired to work as a criminal prosecutor with the Las Vegas City Attorney's office, where I still work today.
Throughout my career I have handled thousands of cases in the Las Vegas Municipal Court and done hundreds of bench trials. Additionally, I have and am currently working as our appellate Deputy where I am responsible for handling all of the appellate and habeas work on behalf of our office in the Eighth Judicial District Court and Supreme Court of Nevada. I also am a member of a variety of internal committee's dedicated to issues that impact the Las Vegas Municipal Court such as bail reform, jury trials for domestic violence charges and implementation of the initial appearance court.
I am the most experienced candidate in the types of cases we see in the Las Vegas Municipal Court and well versed on the applicable law. I am confident I can handle the case load efficiently as I have done so for the past decade as a prosecutor. I understand the cases are important and I will treat each person that comes before me with dignity and respect."
Note: Judicial candidate profiles are paid placements and do not constitute endorsements by the CCBA. For more information about the offer, see https://clarkcountybar.org/judicial-candidate-profile-special-offer/.