Premier Sponsor: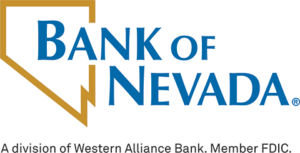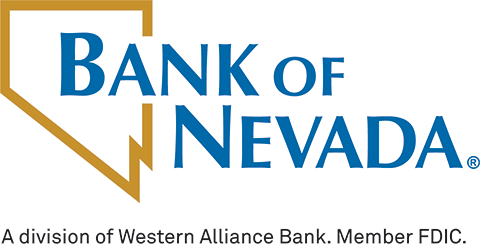 Featuring:
Master of Ceremonies Dan Polsenberg
Anecdotes & Interviews with inductees and honorees (see below for list)
2022 CCBA Board election
Plated lunch
40 Year Club (2021)
Each year, we celebrate CCBA members who have practiced law in Nevada for 40, 45, 50, & 55 years. This year, we will induct CCBA members who were admitted in 1981 to practice law in Nevada and honor members admitted in 1976 and 1971. See below for names of inductees and honorees for this year's 40 Year Club.
Inductees (Admitted 1981)
David Barron, Barron & Pruitt, LLP
James Bradshaw, McDonald Carano, LLP
David Chesnoff, Chesnoff & Schonfeld
Mark Ferrario, Greenberg Traurig, LLP
Judge David Gibson, Henderson Justice Court
P. Gregory Giordano, McDonald Carano LLP
Sal Gugino, Gugino Law PLLC
J. Randall Jones, Kemp, Jones & Coulthard, LLP
George Kelesis, Cook & Kelesis, Ltd.
Lorraine Mansfield, Reed and Mansfield
Judge Victor Miller, Boulder City Justice and Municipal Courts
Senior Judge Nancy Oesterle, Eighth Judicial District Court
Gene Porter, PrivateTrials
Dan Reaser, Fennemore
Layne Rushforth, Rushforth Firm Ltd.
Marc Simon, Simon Law, LLC
Steven Wolfson, Office of the Clark County District Attorney
Honorees (Admitted 1976)
James Armstrong, Thorndal Armstrong Delk Balkenbush & Eisinger
Walter Cannon, Olson Cannon Gormley & Stoberski
Peter James Christiansen, Christiansen Law Offices
Judge Mark Denton, Eighth Judicial District Court – Dept. 13
Richard Desruisseaux
Robert Dickerson, The Dickerson Karacsonyi Law Group
Lillian Donohue, Law Offices of Lillian J. Donohue
James Joseph Jimmerson, The Jimmerson Law Firm
Christopher Kaempfer, Kaempfer Crowell, Ltd.
John Hammes Mowbray, Spencer Fane LLP
Gerald Neal, Gerald F. Neal, Esq.
William C. Peterson, Snell & Wilmer LLP
Bill Turner, William C. Turner, Esq.
Honorees (Admitted 1971)
Stewart Bell, JAMS
Judge Kenneth Cory, Eighth Judicial District Court – Dept. 1
John Gubler, John G. Gubler, Ltd.
Jeffrey Silver, Dickinson Wright PLLC
Jeffrey Zucker, Fennemore
Event details:
When: Thursday, December 2, 2021
Check-in & Networking: 11:30 a.m. • Luncheon Program: 12 to 1:30 p.m.
Where: The Smith Center for the Performing Arts, Upper Lobby, 5th Floor, 361 Symphony Park Avenue, Las Vegas
Note: Mask and COVID-19 vaccine or negative test will be required for all upon entry.
Admission: Admission to this private event will be made via event registration purchased from the Clark County Bar Association (CCBA). See below for RSVP form.
RSVP Deadline: 11/24/2021
RSVP Form:
KNOW BEFORE YOU GO: If you lost your vaccination card and need the information for work, travel, or personal interest, you can obtain a copy of your immunization records from the Nevada WebIZ Public Access Portal. Answer a few quick questions and immediately download your record. If unsuccessful, contact the State at: izit@health.nv.gov or (775) 684-5954. Once you have spoken with someone at the State, you will be able to download your records immediately via the State of Nevada's WebIZ Public Access Portal.
Sponsorship opportunities available.
For more info, contact Donnaw@clarkcountybar.org, 702-387-6011.