Community Dinner Service at Las Vegas Rescue Mission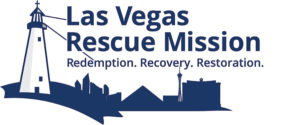 CCBA members are invited to volunteer in this group activity to benefit the individuals and families served by the Las Vegas Rescue Mission:
Where: Las Vegas Rescue Mission, 480 W. Bonanza Rd. 89106
When: Saturday, May 14, 2022
Time: 4:15PM-6:15PM
What: Volunteers will serve and clean up for the community dinner. Arrive at inside Building 11 (Dining Hall) promptly at 4:15 p.m. and no later than 4:30 p.m. Once you enter the dining hall, there is an area for volunteers to sign in, get an apron, hairnet and gloves. Around 4:40 the kitchen manager will assign everyone to a position. As the meal is wrapping up around 5:50, volunteers will be asked to wipe down tables, chairs, and sweep. Volunteers should be done about 6:15 p.m.
Mandatory Dress Code: Long pants (no leggings); Shirt with sleeves (no tank tops); Must have closed toe shoes (no sandals).
Who: Members of the CCBA, including friends and/or family. Volunteers who are age 16-17 must be accompanied by an adult who serves alongside them in the dining hall. All volunteers will need sign up online prior to the event.
Sign up: Send mail to Stephanie at the CCBA.