Community Dinner Service at Las Vegas Rescue Mission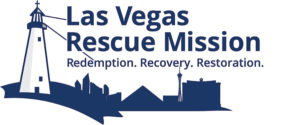 CCBA members are invited to volunteer in a group activity to benefit the individuals and families served by the Las Vegas Rescue Mission.
When: Saturday, November 13, 2021

Community dinner: 4:15PM-6:15PM (20 volunteers max)
Residents' dinner: 6:00PM-8:00PM (8 volunteers max)
What: Volunteers will serve and clean up for the community dinner or the resident's dinner.
Who: CCBA members and families. Minimum age to volunteer is 16 years old. Volunteers ages 16-17 require a guardian.
Dress code: Long pants, shirt with sleeves, closed-toe shoes, hat or hair net, and masks required.
For more information and to RSVP, complete the form below…