1 event,
CCBA members are invited to participate in the Alzheimer's Association Walk to End Alzheimer's®, the world's largest event to raise awareness and funds for Alzheimer's care, support and research. Join and/or support the CCBA's team: see our team page at…
1 event,
Annual Attorney Memorial Service
Due to Covid-19 and the many challenges it presents, the Clark County Law Foundation's 2020 Attorney Memorial Ceremony will be held online. The memorial will be available at www.clarkcountylawfoundation.org for the community to view on November 9, 2020.  We thank…
1 event,
Honoring Judge Johnnie B. Rawlinson of the United States Court of Appeals for the Ninth Circuit
1 event,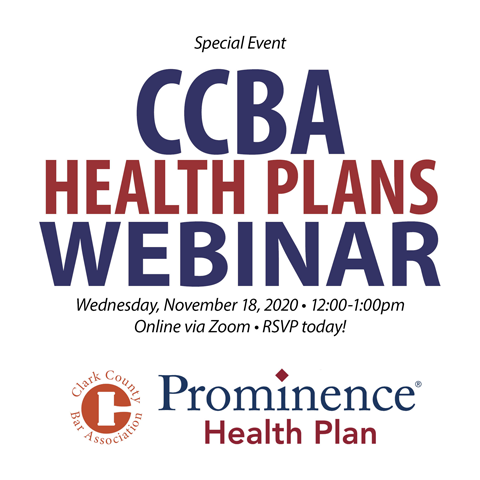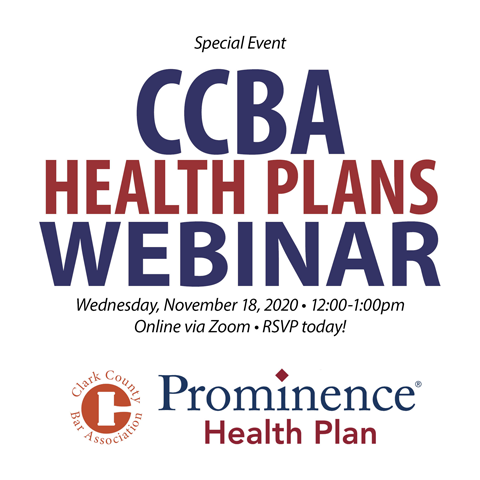 On Thursday, September 17, 2020, we will host a webinar about our newest member benefit—Clark County Bar Association Health Plans from Prominence—now available for CCBA members and their staff!
1 event,
This event is hosted by the Clark County Law Foundation (CCLF). When: Nov 19, 2020 06:00 PM Where: Online via Zoom RSVP with the CCLF. For more information, complete the event registration form.