1 event,
Participation on the Publications Committee is limited to current attorney and JD members of the CCBA.
1 event,
This is a meeting for CCBA members to focus on organizing CCBA's members to provide outreach services to the community at large in southern Nevada. 
1 event,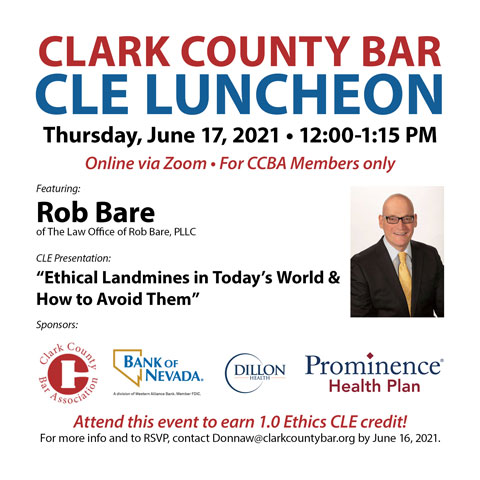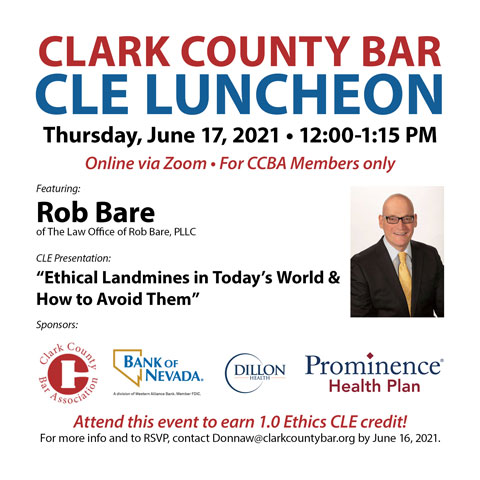 On Thursday, June 17, 2021, attorney Rob Bare will make a special presentation for the continuing education of Nevada lawyers during the Clark County Bar Luncheon sponsored by Bank of Nevada, Dillon Health, and Prominence Health Plan.