We produce high-quality, low-cost continuing legal education programming for Nevada lawyers. We offer programs in a variety of formats:
To order CLE programs, view the options listed on our website at https://clarkcountybar.org/marketplace/cle-programs/.
The CCBA is an Accredited Provider with the Nevada Board of Continuing Legal Education.
---
CLE Program Attendance Reporting
The CCBA can report the attendance by Nevada lawyers who have registered for and completed CCBA's CLE programs to the Nevada Board of Continuing Legal Education at no extra charge.
To benefit from this service, Nevada lawyers who complete the CCBA's recorded CLE program(s) must submit, to Donna at the CCBA (via Donnaw@clarkcountybar.org), the following information:
Nevada lawyer's name and Nevada Bar #
Title of the program
Date on which they completed the program
To make the reporting deadline of 12/31/2023, submit the information BEFORE 12/20/2023.
---
CLE Passport
We offer additional discounts on CCBA's CLE programming through purchase of the CLE Passport*. The CLE Passport offers access to 13 CLE credit hours produced by CCBA for only $200.
This special offer for CCBA members includes access to live, recorded, and alternative format programs produced by Clark County Bar Association.
*The 2023 CLE Passport is valid from January 1, 2023 to March 1, 2024, and is available only to members of the Clark County Bar Association (CCBA). CCBA membership must be renewed for the CLE Passport to remain valid from January through March during the upcoming membership years. This offer is non-transferable and limited to CCBA members for admittance to CCBA-sponsored CLE programs during the current calendar year. This offer does not include CLE programs not solely sponsored by the CCBA (e.g., co-sponsored by the State Bar of Nevada). The CLE Passport must be presented upon attendance of live program or upon ordering of the program (live, recorded or alternative format). Note: Use of the CLE Passport is subject to restrictions listed in CCBA's policy for rental and/or purchase of recorded CLE programs. 
---
CLE Program Development
Order CLE programs online at https://clarkcountybar.org/marketplace/cle-programs/
CCBA members are needed to develop programming for the benefit of Nevada lawyers at live events to be produced and marketed by the CCBA.
We invite CCBA members to:
Develop and/or speak at a CLE program produced by the CCBA;
Write a CLE article for publication in the Communiqué;
Order recorded and alternative format programs offering continuing legal education (CLE) provided by the CCBA.
The live events are often recorded and made available to download upon request. Live and recorded programs are made available to attend by Nevada lawyers and their legal support staff for a fee to benefit the CCBA. CCBA members may attend live CLE programs at a reduced fee.
To volunteer to produce or speak for a CCBA CLE programming event, CCBA members may submit proposals to Donna.
---
Special thanks to these businesses that support CCBA's CLE programming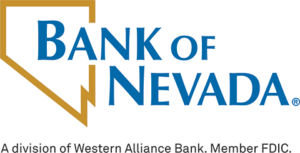 For more information, contact Donna at Clark County Bar Association, 717 S. 8th Street, Las Vegas, Nevada, 89101. Phone: (702) 387-6011.