Community Outreach
Shine-a-Light Walk-Through
Date: Sat 10/14/2023
Time: 8 a.m.
Location: Shine a Light Foundation, 840 S Rancho Suite 4-825, Las Vegas
About: This activity is for volunteers to bring items for people sheltered in the tunnels. Bring a flashlight and backpack with items to distribute—e.g. water, peanut butter, single-serve pop-top food, protein bars. Do not bring children/minors. No cameras or lookie-loos.
Sk8 to Elimin8 Cancer™ Vegas
Date: Saturday October 14, 2023
Time: 4:30-5:10 p.m.
Location: City National Arena, 1550 Pavilion Center Dr. Las Vegas, NV 89135
About: 2nd Annual Sk8 to Elimin8 Cancer Frozen 5K and Ice Show event at City National Arena to benefit the Scott Hamilton Cares Foundation and Cure 4 the Kids Foundation of Las Vegas. Every dollar raised funds advanced, innovative research through the Scott Hamilton CARES Foundation, as well as their healthcare partners.
Join our team: https://fundraise.scottcares.org/vegas/CCBA – Use discount registration code "CLARKBAR"
FIFTH Annual ¡Andale! 5K Run/Walk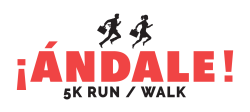 2023 Walk to End Alzheimer's®
Date: Saturday, October 28, 2023
Schedule of events: 7:00 AM – Registration opens 8:30 AM – Opening Ceremony 9:00 AM – Walk Begins
Location: Las Vegas Ballpark
Route Length: 1/3 mile
About: The Alzheimer's Association Walk to End Alzheimer's® is the world's largest event to raise awareness and funds for Alzheimer's care, support and research.
Join CCBA's team: http://act.alz.org/goto/CCBA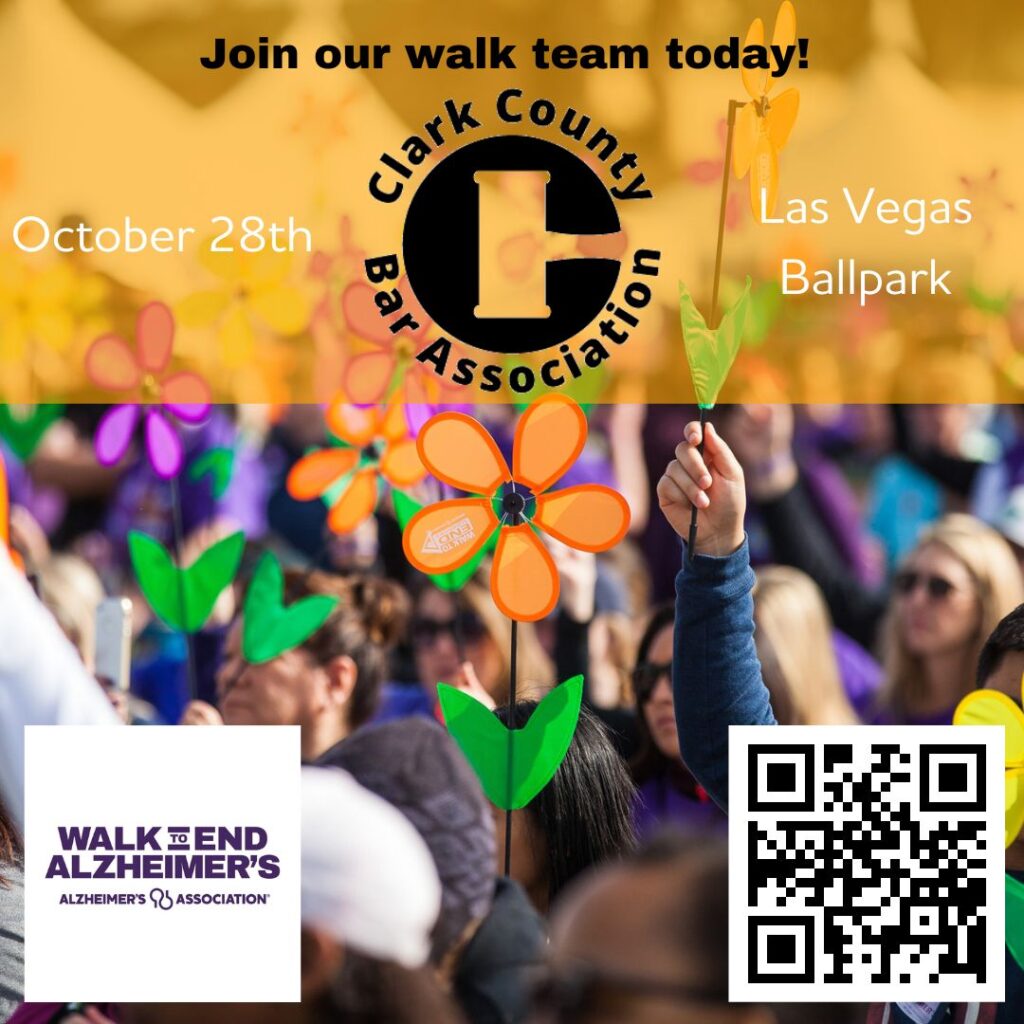 Clark County Bar Association, Lost Vagrants, Nevermore Productions, and Soul Belly BBQ presents
Rock and Roll for Pro Bono
November 11, 2023
Reception starts at 6:30 p.m. Live music starts at 7:00 p.m. and ends at 11:00 p.m.
Soul Belly BBQ on Main Street in DTLV
Let's rock and roll to help veterans in Nevada!
A portion of the proceeds to benefit the NLS Veterans Project: Nevada Legal Services takes great pride in assisting our veterans. Learn about the Veterans Project at NLS: https://nevadalegalservices.org//what-we-do/veterans-project/
Live music line-up: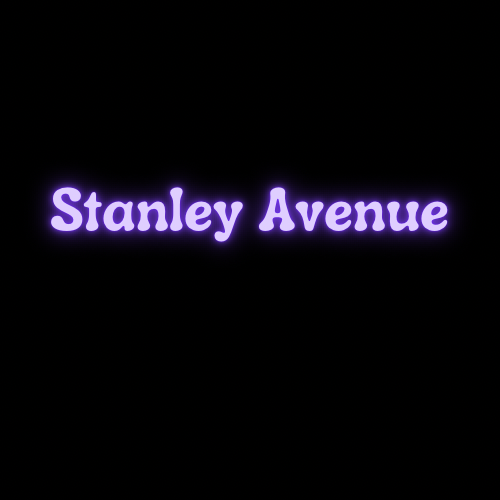 For more information about events hosted by the CCBA, contact the CCBA office at 702-387-6011.