The Clark County Bar Association (CCBA) holds a limited number of tickets to select home games for the 2023 Las Vegas Aviators season schedule. CCBA is pleased to offer* use of our available tickets to current and paid CCBA members on a first come, first served basis. To request use of the CCBA tickets, CCBA members need to submit request, via email to CCBA's staff, with the following information:
CCBA member name
Email address (associated with the Las Vegas Aviators' Ballpark account)
1st, 2nd, and 3rd choices of home game day (select from list below)
Las Vegas Aviators Schedule (Home games)
(All times PST – Times subject to change)
September 1 Fri SALT LAKE 7:05PM
September 5 Tue SACRAMENTO 7:05PM
September 7 Thu SACRAMENTO 7:05PM
September 20 Wed RENO 7:05PM
September 21 Thu RENO 7:05PM
September 24 Sun RENO 12:05PM
If a game day is not listed; the tickets from the CCBA may no longer be available.
Let's go, Aviators!
*Restrictions apply to the CCBA Baseball Tickets Offer. Use of tickets are restricted to paid CCBA members. CCBA's tickets are not available for use by persons with a free membership type (e.g. law student members). Participating members may only attend one game per season. Available tickets will be provided electronically via a transfer from our account to the CCBA member's account via the Las Vegas Ballpark Account Manager. Participating CCBA members will need to access tickets on the Summerlin App and login to your Las Vegas Ballpark account. If you have an account set up with the Las Vegas Ballpark Account Manager, access tickets at account at https://am.ticketmaster.com/aviatorslv/. For more information about accessing tickets, see digital guide at https://www.milb.com/las-vegas/tickets/digitalticketguide. Be sure to stay up to date on the Las Vegas Ballpark's health and safety guidelines. Learn more at https://www.milb.com/las-vegas/ballpark/health-safety-guidelines.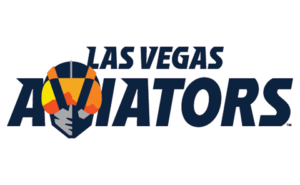 For more information, contact Donna at Clark County Bar Association, 717 S. 8th Street, Las Vegas, Nevada, 89101. Phone: (702) 387-6011.