This is a program is hosted by the CCBA's Diversity and Inclusion Committee for Equity (DICE)
Sponsors: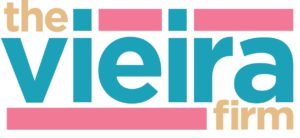 Panelists: Noel Hernandez and Elody Tignor of Ogletree Deakins Nash Smoak & Stewart PC; Connye Y. Harper, Esq. of ACLU of Nevada
Topics:

Overview and history of anti-discrimination laws including Title VII, ADEA, ADA, Equal Pay Act, Pregnancy Discrimination Act, and 42 USC § 1981
Employer preventative measures

Offers: 1.0 hour of continuing legal education (CLE) for Nevada lawyers
When: Wednesday, 3/29/2023, 12 p.m.-1:15 p.m.
Where: State Bar of Nevada (Las Vegas office. Zoom option available for remote attendance.
Price: FREE for Nevada lawyers
RSVP to CCBA by 3/27/2023: Complete form below or to the CCBA office at 702-387-6011.