Las Vegas Municipal Court currently has two programs specifically focused on the unhoused population– Fresh Start Traffic and Fresh Start Court. Fresh Start Court is Municipal Court's newest and seventh specialty court.
Fresh Start Traffic officially started as a program with Las Vegas Municipal Court in April 2019 to identify homeless defendants with traffic, bicycle, and pedestrian violations to help connect them to community resources to attain stable housing and stable income. Most defendants have several barriers preventing them from attaining stable housing and income. With the collaboration of community partners, the program connects participants to resources that address all of their barriers, including but not limited to substance use and mental health counseling, Medicaid, SNAP, and obtaining vital documents. While in the Fresh Start program, the participants must go to the referrals made by the court and return every six weeks on the Fresh Start session with an update. Interns and community partners provide updates and maintain contact with the participants in the interim.
Once a defendant achieves stable housing and income, they are placed on a broad stay out of trouble order for six months with the goal of maintaining their housing and income. If, at the end, they still have stable housing and income, their fines and fees are waived and their open cases closed. The Fresh Start Traffic program has graduated 41 participants since its inception.
In September 2020, in the middle of the pandemic, the court started a pilot program to expand Fresh Start to include most criminal misdemeanor cases. Due to the success of the pilot program Fresh Start Court is now Municipal Court's newest specialty court, holding its first graduation of seven graduates on March 31, 2022.
Participants for Fresh Start Court are identified through Metro officers with the Community Oriented Policing ("COP") squads in the Bolden and Downtown Area Commands, and the criminal departments within Municipal Court, including the judges, compliance officers, prosecutors, and defense attorneys.
Fresh Start Court currently takes place every other Thursday afternoon. Entrance to the program is voluntary. To be eligible for the program a participant must be unhoused and have at least one criminal charge with Las Vegas Municipal Court. A recent violent history as well as some other specified convictions can exclude a defendant from participation. Once a defendant initially qualifies, they are seen for their first appearance on a Fresh Start session. Between the first and second appearances, the program coordinator performs an assessment to determine final eligibility, the defendant's needs, and supervision level. During this time an analysis is also performed regarding whether the defendant is a better candidate for one of the court's six other Specialty Court programs.
Together, we are bettering our community one life at a time!
About this article: This article was originally published in the Communiqué, the official publication of the Clark County Bar Association, (August 2022). See https://clarkcountybar.org/member-benefits/communique-2022/communique-august-2022/.
About the author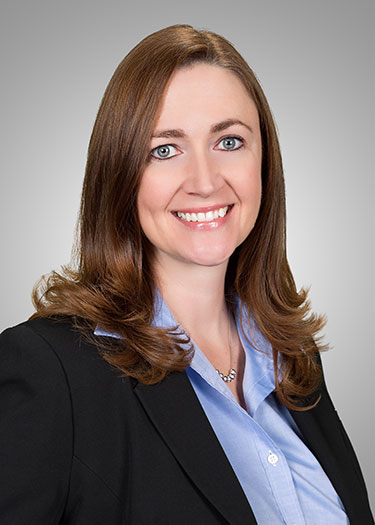 Judge Shannon Nordstrom serves as a Hearing Commissioner /Alternate Judge in Department 20 of Las Vegas Municipal Court and as the Fresh Start Traffic and Fresh Start Court Judge.
© 2022 Clark County Bar Association (CCBA). All rights reserved. No reproduction of any portion of this issue is allowed without written permission from the publisher. Editorial policy available upon request.