Consumer rights lawyer Jim Berchtold will make a special presentation for the continuing legal education of Nevada lawyers in a program produced by the CCBA's CLE Committee on Thursday, December 16, 2021.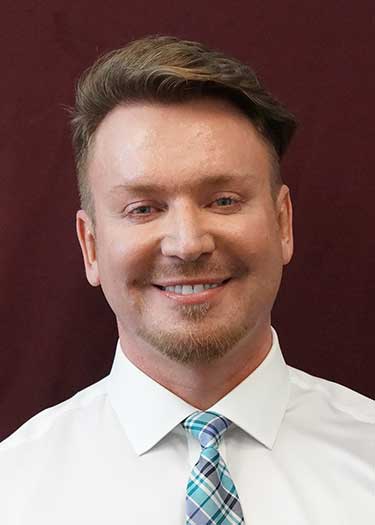 Jim Berchtold is the Directing Attorney for the Consumer Rights Project at Legal Aid Center of Southern Nevada where he manages a team of over fifty attorneys, paralegals, and staff that provides economically vulnerable Nevadans a broad array of legal services (ranging from hotline assistance to attorney representation) via the multiple programs under the Consumer Rights Project umbrella.
Berchtold will present "Landlord-Tenant Law in Nevada and the COVID-19 Impact" to highlight relevant information for Nevada lawyers. Topics to be discussed are:
COVID-19's impact on eviction law and procedure
The crisis and response
Rental assistance programs
Eviction diversion efforts
Mediation
Assembly Bills 486 and 141
Overview of current eviction procedures
Other common landlord-tenant disputes
Security deposits
Rent increases
Fees and charges
This CLE program will be held online via Zoom, from 12:00 to 1:15 p.m., Thursday, December 16, 2021. The presentation will offer 1.0 CLE credit to CCBA members only. Pricing of the event is included with the 2021 CCBA membership. This event is for CCBA members only. CCBA membership will be verified upon RSVP. During the event, attendance will be taken and only those members in attendance will have their attendance reported to the NV CLE Board.
To RSVP, complete the web form below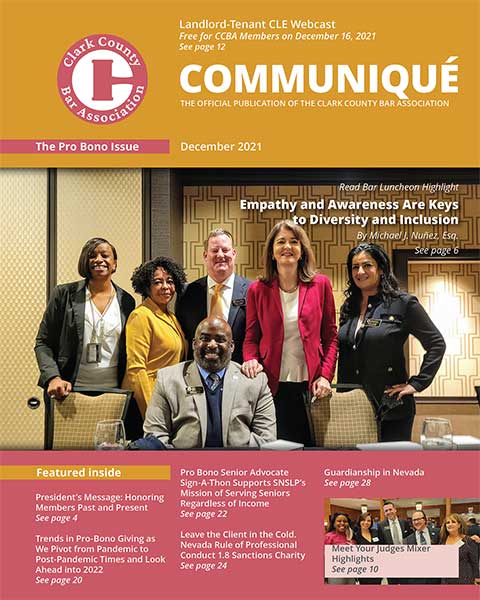 © 2021 Clark County Bar Association (CCBA). All rights reserved. No reproduction of any portion of this issue is allowed without written permission from the publisher. Editorial policy available upon request.