The CCBA's Community Service Committee seeks attorney members to volunteer to distribute groceries to people served by The Just One Project.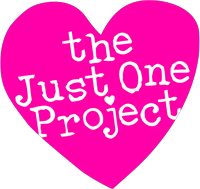 The Just One Project is Nevada's largest food market, combating food insecurity through our innovative mobile food pantry, stationary pantry, and grocery delivery program. Their Pop Up & Give events are set up like farmers markets and are free to adults, families, and children. They target Southern Nevada's highest food insecure communities.
CCBA Volunteers for The Just One Project
Community service activity
What: Pop Up & Give
When: Saturday, 5/22/2021, 7:00 AM – 10:00 AM
Where: Hyde Park Middle School, 900 Hinson St., Las Vegas, NV 89107
Who: CCBA members and families. Space will be limited.
RSVP to: StephanieAbbott@clarkcountybar.org with the expected number of people in your party.
For more information, contact Stephanie at the CCBA office, (702) 387-6011.