On December 2, 2021, the Clark County Bar Association (CCBA) elected members to serve on their board of directors during 2022. The following bar members were elected to serve on the CCBA Board of Directors though December 31, 2023:
Mark Blackman* of Barrett Daffin Frappier Treder & Weiss
Jacquelyn Franco* of Backus Carranza & Burden
Alayne Opie* of Greenberg Traurig, LLP
Alia Najjar of Ladah Law Firm
They will serve on the 2022 CCBA Board of Directors with their colleagues:
President 2022: Nedda Ghandi* of Ghandi Deeter Blackham Law
President-Elect 2022: Brandon Kemble* of City of Henderson
Secretary/Treasurer 2022: Paul Ray* of Paul C. Ray, Chtd.
Directors (terms to expire 12/31/2022):

Heather Anderson-Fintak* of Southern Nevada Health District
Joel Henriod* of Lewis Roca
Paul Lal*of Boies Schiller Flexner LLP

Judicial Appointee (term to expire 2023): The Honorable Jerry A.Wiese, II* of Eighth Judicial District Court, Dept. 30
Ex Officio (term to expire 12/31/2022): President 2021 James E. Harper* of Harper Selim
Outgoing CCBA President ('21) James Harper recently commented, "As this year comes to an end for my presidency at the Clark County Bar Association, I want to welcome Nedda Ghandi, our incoming 2022 President."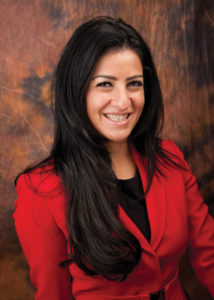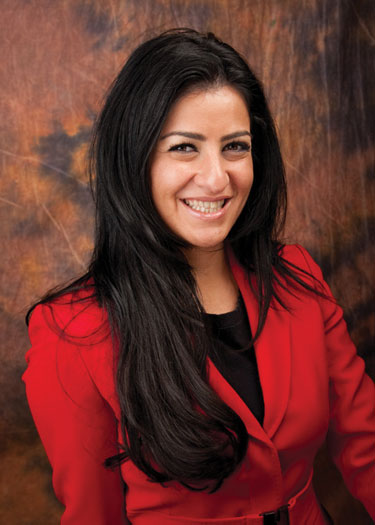 Incoming CCBA President ('22) Nedda Ghandi, Esq. is a partner with Ghandi Deeter Blackham Law Office. Nedda's primary practice area involves bankruptcy for both individual and business debtors. She also litigates complex family law cases that often involve family-owned businesses or complicated financial battles. Nedda serves as the president of the Clark County Bar Association through December 2022.
*Denotes person currently serving on the board.