Inevitably, death will touch each of us in some way, at some time. With that in mind, here are five things that you should know about probate:
1. It is avoidable.
A person can prevent their estate from ending up in probate court by transferring all property to a trust. Probate of an asset can also be avoided by titling property whenever possible as a joint tenancy or other transfer-on-death deeds. Additionally, designating beneficiaries on financial accounts and life insurance policies will eliminate the need for probate for those assets. Clients should be encouraged to consult with estate planning attorneys to protect their assets and minimize the possible need for probate.
2. There are different types.
Any assets that are not in trust or otherwise transferred on death have to go through the probate process to transfer legal title to heirs and beneficiaries. The complexity and length of the probate process is tied to the value of the estate.
Less than $25,000, with no creditors, formal probate administration is not required; only need to file an Affidavit of Entitlement.
Less than $100,000, with no creditors and excluding any encumbrances, may be set aside without complex probate administration.
Between $100,000 and $300,000 is a "summary administration" that take a minimum of six months to complete.
Estates that are over $300,000 require a full probate "general administration."
3. Notice to all heirs.
You must notify all immediate family members, even those who are not named in the will and even those who have not been in the decedent's life for years. Nevada probate statutes require that formal notice be given to everyone named in the will and to all entitled to inherit had the deceased died intestate (i.e., without a will) which are usually the deceased's surviving spouse, children, parents, siblings, or grandchildren.
4. Creditors must be noticed.
Under Nevada law, the Personal Representative of the estate must attempt to determine whether the deceased had creditors and mail out notice of the probate case. The Personal Representative must also publish a Notice to Creditors and allow time for any creditors to come forward. Creditors with proper claims must be paid by the estate prior to any transfer to heirs or beneficiaries.
5. More than one probate may be required.
Without proper planning, more than one probate could be necessary. At a minimum, if probate is necessary, the deceased's estate will need to be probated in the county and state of residency at the time of death. After that, additional probate cases may have to be opened and completed in other states where the deceased owned property in order to transfer that property to the people named in the will or to the decedent's heirs.
About the author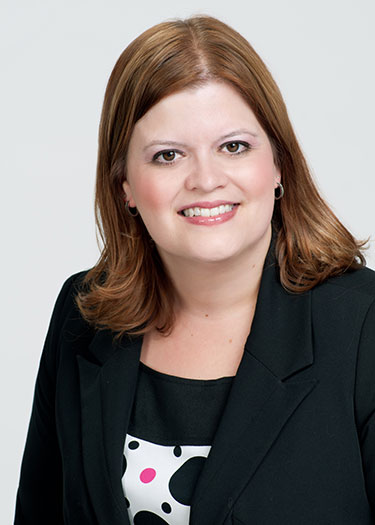 Laura Deeter, Esq. is an attorney with Ghandi Deeter Blackham Law Office. Laura practices in the areas of probate, guardianship, estate planning, and family law.
About this article
This article was originally published in the "Five Things" issue of Communiqué, the official publication of the Clark County Bar Association, (January 2021). See https://clarkcountybar.org/about/member-benefits/communique-2021/communique-january-2021/.
© 2021 Clark County Bar Association (CCBA). All rights reserved. No reproduction of any portion of this issue is allowed without written permission from the publisher. Editorial policy available upon request.