In talking with clients about their businesses, one thing we repeatedly say is, "you may need a business license for that." The general state business license obtained when an initial or annual filing is submitted to the Nevada Secretary of State does not mean that a business is in compliance with state and local business license requirements. And not only may an additional business license be needed, but multiple business licenses may be needed. Included herein are practice tips on how to determine business licensing requirements, how to prepare a business license application, and how to maintain the business licenses held by clients.
Business licensing requirements
The first step in assisting a client with business licensing matters is to really understand the client's business. With a detailed understanding of a client's business, you will be able to determine what state or local business laws apply to the client's business. The applicable business licensing laws are generally based on the physical location of the business as well as where and how the business conducts its operations. The category of a business can be determined by review of the applicable laws and consulting with the appropriate government agency. It should also be noted that a business may need multiple business licenses from both the state and local jurisdiction to cover all its business operations.
Once the licensing category is determined, the necessary application materials should be gathered and provided to the client. The business license requirements vary widely among industries. Some business license applications are uncomplicated, requiring a single-page application form and payment of a fee. Other applications are very detailed and involve providing more information than would be required for a secured loan. In the event it is unclear what category a business falls into, a phone call or email to confirm the category(ies) will ensure that time and effort are not wasted—something that a client should appreciate.
Preparing and processing the application
Now that you know what business license to apply for, the next step is preparing and submitting the application. How an application is prepared and submitted and the attorney's continued involvement during the processing of the application will affect its handling and processing time. For the best result, an attorney should do the following for every business license application:
identify all the information required for the application;
review all the application materials prior to submission of the application in order to identify and address any concerns in the application materials;
prepare an organized and complete application packet, including a cover letter outlining the materials being submitted;
stay involved in the processing of the application by regularly following up with the staff person processing the application;
treat the staff with respect at all times; and
promptly provide any additional information requested.
Ensuring that an application is processed quickly and efficiently justifies having an attorney assist in the first place. Based on prior experience, the more thorough you are with respect to the matters outlined above, the better the outcome will be for your client. And when the client receives their business license, the client should be thankful that the attorney handled the bulk of the application processing and that the client's portion of the process was straightforward.
Compliance
Once your client has a business license, your job is not finished yet. Business license holders have an obligation to notify the state or local licensure department of any changes. A change in business operations, ownership, and/or location may require an update of such information, or it may trigger a new business license application. Further, business licenses are generally renewed on a semiannual or annual basis, which requires the payment of a fee. If licensee information is not kept current or fees are not paid, a license will expire, and a new application will need to be filed.
Real world examples
To illustrate the overlay between state and local business licensing requirements, I have included a couple of examples of proposed businesses and their licensing requirements. The first example is a client who wants to open a restaurant with a bar and bar top gaming machines. This business owner would need the following licenses: (1) a general state business license; (2) a state gaming license; (3) a local restaurant license; (4) a local liquor license; and (5) a local gaming license. In the event the restaurant also had a mobile food truck or catering business that serves food in another local jurisdiction, a mobile food truck license or catering license for the other local jurisdiction may also be needed.
The second example is a client who wants to operate a professional business with on-site childcare provided to its employees. The business owner would need the following licenses: (1) a general state business license for a professional entity; (2) a state license for on-site child care; (3) a state professional license for the owners of the professional entity; and (4) a local office license. Please note that the licensing requirements outlined here may vary based upon additional detail regarding the structure and operations of the business.
About this article
This article was originally published in the "Administrative" issue of Communiqué, the official publication of the Clark County Bar Association, (November 2020). See https://clarkcountybar.org/about/member-benefits/communique-2020/communique-november-2020/.
© 2020 Clark County Bar Association (CCBA). All rights reserved. No reproduction of any portion of this issue is allowed without written permission from the publisher. Editorial policy available upon request.
About the authors: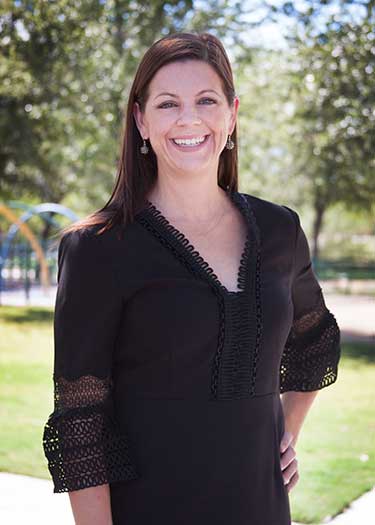 Elizabeth M. Sorokac – Managing Attorney and Member of Reisman Sorokac. Ms. Sorokac has been a business attorney for the last 16 years of her practice. She has assisted clients with licensing matters ranging from general licenses to privilege licenses and everything in between. She can be reached at 702-245-5075 or esorokac@rsnvlaw.com.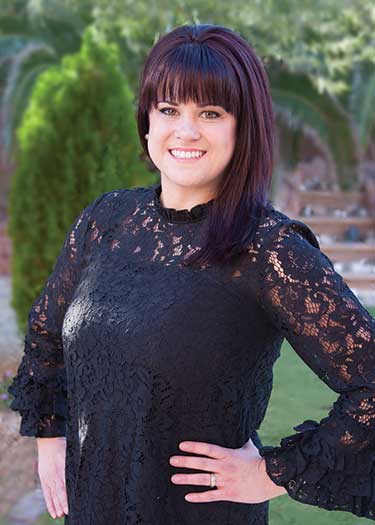 Jacqueline N. Walton – Attorney and Member of Reisman Sorokac. Ms. Walton practices business and real estate law, including business licensing. She assists with all steps of the licensing process, from applications to compliance matters. She can be reached at 702-445-2305 or jwalton@rsnvlaw.com.