On March 17, 2021, several members of the Clark County Bar Association volunteered to help at a community service event at Project 150, a charitable organization dedicated to providing free help and services to homeless, displaced, or disadvantaged high school students in southern Nevada.
CCBA President James Harper participated and commented about Project 150,
"What an incredible organization to assist our Nevada youth in need. Serving the appreciative recipients really hits home how many are in need and how much more we can all give."
Volunteers at this event included the following people:
Alicia Exley of Pecos Law Group
Amber Lynn White-Davidson
Diane Welch of McDonald Carano
James Harper of Harper Selim
Jennifer Braster of Naylor & Braster
Mariteresa Rivera-Rogers of Wright Marsh Levy
Paul Lal of Boies Schiller Flexner LLP
Sarah Thornton of Connected Communications
Stu Rich of Rich Wightman & Company
Alicia Exley, who serves as chair of the CCBA's Community Service Committee, also commented,
"In addition to the commitment of our amazing members, one of our members, Tiffany Welt Doctors, along with Welt Law and Gerald M. Welt, have made a very generous donation of personal protective equipment to our committee. A heartfelt thank you to Welt Law, and to all of our volunteers who participated in serving Project 150."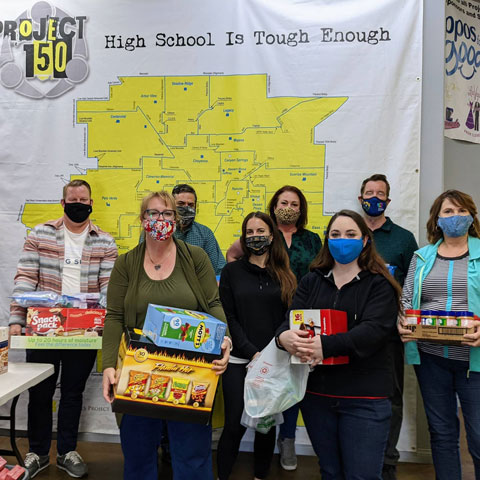 For more information about the CCBA's community service activities, visit clarkcountybar.org or call 702-387-6011.