COVID-19 and Pro Bono
By Noah Malgeri, Esq.
Several areas of need for our pro bono clients at the Legal Aid Center of Southern Nevada have emerged during the current COVID-19 pandemic. As I wrote last month in this space, one of the greatest such needs is volunteer attorneys to represent children in the foster care system through our Children's Attorney Project (CAP). Many of our great colleagues have taken the free, two-hour online CLE we offer to become accredited to represent a foster child through CAP, and have gone on to help many of our community's most vulnerable children.
As the present health crisis and the associated lock down have progressed, other areas of great need for our community have come into sharper relief. The Legal Aid Center has hosted a series of virtual town halls addressing critical legal topics for members of the local community, partners, agencies, and anyone interested in learning more about the legal implications of the consequences of COVID-19.
As so many Las Vegas residents have been forced to forgo income during this time, one are of great concern is maintaining their housing situation until they can return to work. Many of our neighbors have turned to Legal Aid Center staff and volunteers to help them hang on to their lease during these challenging times. On April 29, Legal Aid Center hosted a free COVID-19 online Landlord Tenant CLE for our volunteers to provide some clarity on the current landlord tenant legal situation.
Of course, another area of confusion concerns employment and unemployment rights during COVID-19. On April 10, Legal Aid Center hosted a free, virtual town hall for locals worried about their employment situation. Local pro bono superstars, Christian Gabroy and JP Kemp, donated several hours to prepare and present timely information and to answer common questions submitted by virtual attendees.
On May 8, Legal Aid Center pro bono superstars, Gian Brown and Jay Devoy of Holland & Hart, presented part three in our series, this time addressing current issues small business owners are facing, such as executive orders, how to deal with leases and rent, navigating select contract issues, an overview of Small Business Administration loans, and considerations for reopening business. As always, participants had the opportunity to submit questions to the presenters.
I encourage all CCBA attorney members to get involved by volunteering their unique skills to help our neighbors in need get through this incredibly challenging time. We will all be better for it! If you have any questions about past or upcoming Legal Aid Center content and events, or have questions about how to apply your expertise to help out, please contact me at nmalgeri@lacsn.org or 702-386-1429.
About the author: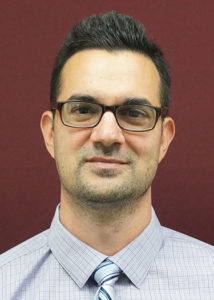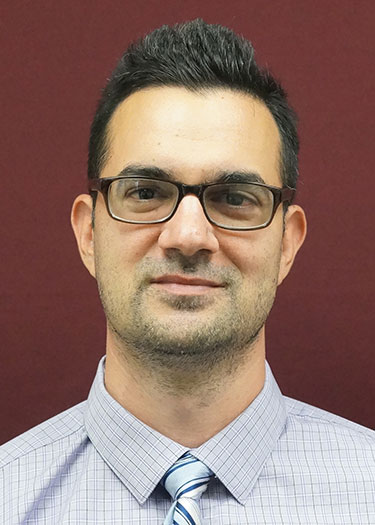 Noah Malgeri, Esq. is the Pro Bono Director at the Legal Aid Center of Southern Nevada. Before coming to Legal Aid Center of Southern Nevada, Mr. Malgeri worked as a patent litigation attorney at three large, national law firms. Prior to private practice, Mr. Malgeri served as a Captain in the U.S. Army JAG Corps. In that capacity, he worked as an international and operational law advisor and criminal prosecutor for U.S. Army, V Corps in Heidelberg, Germany and Iraq. Mr. Malgeri helped to plan and execute the opening stages of Operation Iraqi Freedom, for which service he was awarded the Bronze Star Medal.
This article was originally published in the "Mental Health" issue of Communiqué, the official publication of the Clark County Bar Association, (June-July 2020).
© 2020 Clark County Bar Association (CCBA). All rights reserved. No reproduction of any portion of this issue is allowed without written permission from the publisher. Editorial policy available upon request.