The Rosenberg spy case came at the height of anti-Communist sentiment and "Cold War paranoia." Julius and Ethel Rosenberg were convicted of conspiracy to commit espionage in 1951 for their roles in spying for the Soviet Union. The Rosenbergs, both Young Communist League members, were arrested in 1950 when the Cold War was escalating. The Rosenbergs pleaded the fifth when asked at trial about their membership in the Communist party.
The star witness for the prosecution later recanted. The key government witness was Ethel's brother, David Greenglass, who supplied Julius Rosenberg with hand-written notes regarding nuclear secrets that David was privy to while working on the Manhattan Project. At trial, David testified that Ethel had typed up his hand-written notes, but in 1996, he admitted lying under oath about Ethel's involvement to protect his wife. In exchange for David's testimony, Ruth Greenglass was permitted to remain at home with their children; all charges against her were later dropped.
For years after their execution, debate rages about the trial. The Rosenbergs were tried together before a jury of eleven men and one woman. Reputedly, the prosecution systematically challenged housewives during jury selection. But perhaps the most controversial aspect of the trial was David's secret grand jury testimony that never was produced in which David asserted that Ethel was not involved in the Soviet spy ring. Just days before trial, David changed his testimony. The prosecutor, Roy Cohn, was criticized for withholding David's grand jury testimony but he had no obligation to produce prior grand jury testimony; Brady v. Maryland had not yet even been decided.
A box of Jell-O helped convince the jury of Julius Rosenberg's guilt. David Greenglass testified that Julius Rosenberg devised a unique signal whereby Rosenberg cut a box of Jell-O in half, kept one half, and gave the other half to Ruth Greenglass. Subsequently, a man visited David Greenglass, presented half of the Jell-O box, and announced, "Julius sent me." Because the proffered half of the Jell-O box fit together with David Greenglass' half, he gave the man sketches related to the design of the atomic bomb. At trial, the actual Jell-O box was never produced; a "facsimile Jell-O box" was proffered instead. No other witness ever mentioned a Jell-O box to the FBI. Nonetheless, the jury was riveted.
Ethel Rosenberg was executed almost three years after her arrest. Ethel was arrested in August 1950, tried in March 1951, and received sentencing on April 5, 1951. Sentencing guidelines allowed judicial discretion to impose either 30 years imprisonment or death. The judge sentenced both Rosenbergs to death. Ethel's lawyers' tireless attempts to overturn the verdict included nine unsuccessful appeals and failed pleas for clemency to both President Truman and President Eisenhower. She went to the electric chair, June 19, 1953, as only the second woman executed by the United States: the first, Mary Surratt, was hanged in 1865 for her role in the conspiracy to assassinate President Lincoln.
About this article: This article was originally published in the "Five Things" issue of Communiqué (January 2023), the official publication of the Clark County Bar Association. See https://clarkcountybar.org/member-benefits/communique-2023/communique-january-2023/.
About the authors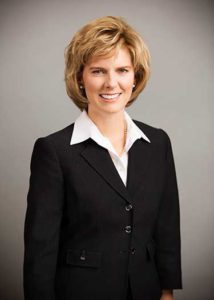 Tamara Beatty Peterson, Esq., a native Las Vegan, is a founding partner of Peterson Baker, a boutique commercial litigation firm.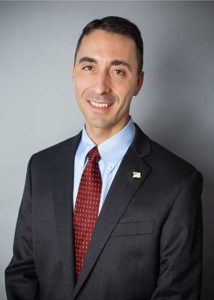 David Astur, Esq. originally from upstate New York, is an associate at Peterson Baker.
© 2023 Clark County Bar Association (CCBA). All rights reserved. No reproduction of any portion of this issue is allowed without written permission from the publisher. Editorial policy available upon request.