Know which department is handling your case. The Eighth Judicial District Court ("EDCR") issues administrative orders ("AO") that provide updates on department reassignments, trial scheduling and procedures, and other important matters for trial preparation. As judicial officers cycled in and out, cases were reassigned to different departments to alleviate massive dockets and ensure the most efficient adjudication. If you have not reviewed your cases set for trial in a while, be sure to check the "Court Rules and Administrative Orders" page for full details. http://www.clarkcountycourts.us/general/court-rules-and-administrative-orders/.
Check for the current COVID-19 protocols for the Regional Justice Center ("RJC") before heading to the courthouse for your appearances. AO 21-04 explains, among other protocols, that masks are required for unvaccinated persons and persons feeling ill should not appear in person. Additionally, fully vaccinated persons are encouraged, but not required, to wear masks in designated mask areas. Air on the side of caution and double-check with the department you are appearing in for their specific masking protocols.
Review the trial procedures for the department handling your trial. Departments have specific protocols for all procedures related to trial preparation. From pre-trial memoranda to virtual appearances, each judge has their way of doing things, especially with the impacts and implications of the COVID-19 pandemic on the current state of our community. Chances are, if you did not look on the department's page in the last month, something has been updated.
One protocol in particular is for the use of exhibits, which can be a stress or a strength at trial. Most departments request that all exhibits be readily available for digital display, so make sure all of your exhibits are available in PDF, on easily accessible media, and made available to opposing counsel and the court.
Review the department protocols online or call the department well in advance of any hearings or trial appearances. http://www.clarkcountycourts.us/departments/judicial/.
Be ready to go to trail by your calendar call. Judges are tightening up on trial continuances and are promptly taking their cases to trial to clear out their back log. You will want to either be prepared to have your case trial-ready by your calendar call or have a detailed rationale for requesting a continuance. It is also helpful to confer with opposing counsel on the continuance and obtain their concurrence on that position. Still, with the RJC open, jury selections back in full swing, and a rhythm in appearances, don't be shocked if the judge is ready to take you on the trial stack to which your case is assigned.
Use the rule tools that are at your disposal. Timely motions in limine (See EDCR 2.47, 3.28, 5.511) and dispositive motions (See Nev. R. Civ. Proc. 56(b)) can resolve major issues and minimize the inevitable complexities that come with trial. So, be sure to review the issues that may be ripe under either motion practice around 60 days prior to trial to ensure you hit those deadlines.
About the author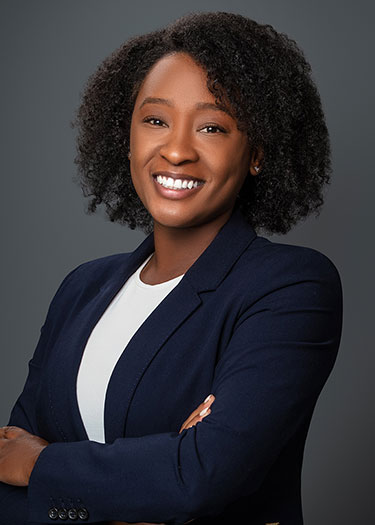 Monique Jammer, Esq. is an Associate Attorney at Brownstein Hyatt Farber Schreck LLP, where she brings thoughtfulness, creativity and passion to her litigation practice. She also pours time into community service and pro bono initiatives. Learn more at www.bhfs.com.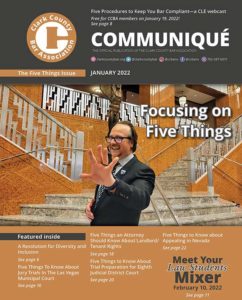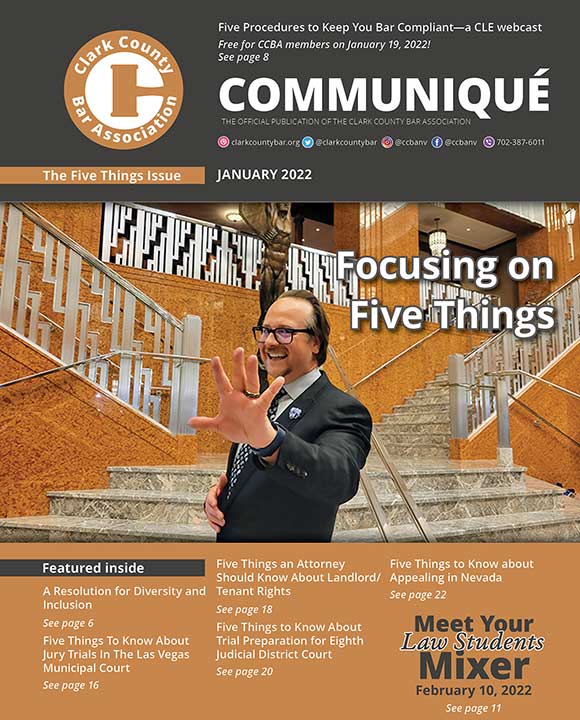 © 2022 Clark County Bar Association (CCBA). All rights reserved. No reproduction of any portion of this issue is allowed without written permission from the publisher. Editorial policy available upon request.