This month I share with you our accomplishments in a couple of areas that will make your membership benefits more valuable and your website access smoother. Stephanie and Donna have been hard at work to make these new benefits accessible to you. Please read and follow their advice to connect to the website and explore or sign up for our health plan options if you happen to need one.
Clark County Bar revamps website
We recently began a revamp of the bar's website, www.clarkcountybar.org. We have built pages to highlight information about the CCBA, including member benefits and events. We will be adding functionality for members and site visitors in the coming weeks and months. The biggest changes to the site affect the member directory, recorded CLE seminars, and member login credentials:
Member directory: It has limited functionality right now, but we plan to fix that. Look for improvements to the directory in the coming months!
Recorded CLE seminars: We are in the process of uploading our extensive library of recorded and alternative format CLE library to the website. You may browse the available titles and order online as titles go live. Be sure to login to get the CCBA Member price. And you will need to login to watch/listen to the recorded CLE seminars.
Member login credentials: Active members will need to login and reset their password on the account details page at https://clarkcountybar.org/my-account/edit-account/. To reset your password, simply follow the prompt for "Lost your password?"
If you have any questions, please reach out to StephanieAbbott@clarkcountybar.org
Comprehensive health plan options now available to CCBA members
CCBA has partnered with Prominence Health Plan to bring our attorney members and staff affordable, quality health coverage. There are a variety of health plans to choose from and all feature an array of important medical benefits at an affordable cost. Your offices can now consider and enroll in these options. Medical rates are guaranteed August 1, 2020 through September 30, 2021. If your practice currently has insurance through another carrier, you can work with your existing broker to get NEW CCBA Association Health Plans through Prominence Health Plan. You don't have to wait for your traditional renewal period! If you don't have an existing broker, you can contact Dillon Health at 702-518-0929 or 775-560-7006. For more information, see content listed on pages 5-6.
Join us for the CCBA Health Plans Webinar on Thursday, September 17, 2020 (12-1pm) to learn more! For more information, see details listed on page 7 [Communiqué (Sep 2020) magazine or the bar's website at https://clarkcountybar.org/about/member-benefits/health-plans-from-prominence/].
As always, we thank you for your membership and support and encourage you to participate in our programs, take advantage of our benefits to members, and attend CLE's via audiovisual means from our new offerings, or from our library.
Dealing with COVID-19 for half a year now, has not been easy. We hope you have been able to stay afloat and ride with the tide in these murky waters.
About the author: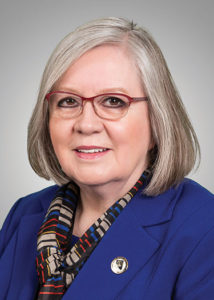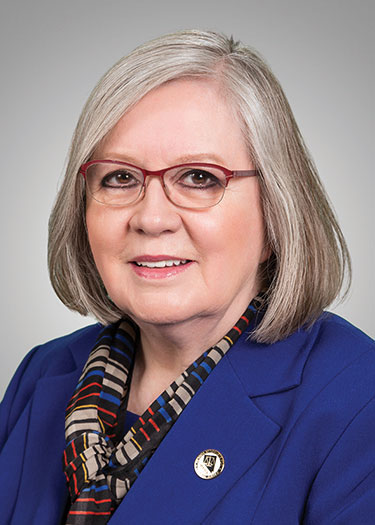 Mariteresa Rivera-Rogers, Esq. is an associate at the Las Vegas criminal defense firm Wright Marsh & Levy. Her areas of practice include criminal law and juvenile law. She is fluent in Spanish, and both the federal and state courts recognize her as a certified court interpreter. Mariteresa is a committee member of the AOC Judicial Council of the State of Nevada Language Access, the Interpreter Certification Advisory Committee, and the Clark County Indigent Defense Selection and Appointment Committee. Her spirit of community and professional service has also led to involvement with the Latino Bar Association, Southern Nevada Association of Women Attorneys, Clark County Law Foundation, and Nevada Supreme Court Task Force on Racial and Economic Bias. Mariteresa serves as president of the Clark County Bar Association through December of 2020.
This article was originally published in the "Appellate Practice" issue of Communiqué, the official publication of the Clark County Bar Association, (September 2020). See https://clarkcountybar.org/about/member-benefits/communique-2020/communique-september-2020/.
© 2020 Clark County Bar Association (CCBA). All rights reserved. No reproduction of any portion of this issue is allowed without written permission from the publisher. Editorial policy available upon request.