In the wake of the events that transpired after George Floyd's death, there has been increased public support for several policing reform proposals. Pew Research Center, https://www.pewresearch.org/politics/2020/07/09/majority-of-public-favors-giving-civilians-the-power-to-sue-police-officers-for-misconduct/ (accessed January 8, 2021). One of the proposed reforms that has gained attention in recent months is the proposal to eliminate the qualified immunity defense in civil rights actions against law enforcement. Some argue the elimination of defense will provide more accountability in policing – particularly to the benefit of minority communities.
The defense of qualified immunity shields an officer from civil liability when his or her conduct violates one's federally-protected civil rights – i.e., as long as the officer did not violate clearly established law. See, generally, Pearson v. Callahan, 555 U.S. 223, 231 (2009). The policy goal behind the defense of qualified immunity is to balance the competing need to hold government officials accountable when they exercise power irresponsibly and "the need to shield officials from harassment, distraction, and liability when they perform their duties reasonably." Cnty. of San Francisco v. Sheehan, 135 S.Ct. 1765, 1775 (2015).
When determining whether the defense should be applied, the court must decide: (1) whether the violated right was clearly established; and (2) whether a reasonable public official would have believed that the particular conduct at issue was lawful. Sonoda v. Cabrera, 255 F.3d 1035, 1040 (9th Cir. 2001). "A right is clearly established only if its contours are sufficiently clear that 'a reasonable official would understand that what he is doing violates that right.'" Carroll v. Carman, 135 S. Ct. 348, 350 (2014). To be clearly established, "existing precedent must have placed the statutory or constitutional question beyond debate." Reichle v. Howards, 566 U.S. 658, 664, 132 S. Ct. 2088, 2093 (2012). The Supreme Court has repeatedly instructed courts not to define clearly established law at a high level of generality." Plumhoff v. Rickard, 134 S. Ct. 2012, 2023 (2014).
As suggested above, recent polling shows nearly two-thirds of Americans favor eliminating qualified immunity. Cato Institute, https://www.cato.org/publications/survey-reports/poll-63-americans-favor-eliminating-qualified-immunity-police (accessed January 8, 2021). Similar to the public's criticism of the defense, many legal practitioners have begun to openly challenge the validity of qualified immunity defense. Supreme Court Justice Clarence Thomas is one who has recently questioned the validity of the concept. In Baxter v. Bracey, 140 S.Ct. 1862 (2020), Justice Thomas explicitly contests the legal validity of the principal element of the qualified immunity test – i.e., the objective inquiry into whether law enforcement violated clearly established law.
Others have gone even further with their criticisms. Professor William Baude of the University of Chicago Law School recently concluded the doctrine "lacks legal justification" and suggested that it should be discarded. William Baude, "Is Qualified Immunity Unlawful," California Law Review 106, no. 1 (February 2018): 45-90. Jay Schweikert, a policy analyst with the Cato Institute's Project on Criminal Justice, believes the defense should be eliminated because it "prevents responsible law enforcement officers from overcoming negative perceptions about policing, and instead protects only the minority of police who routinely break the law, thereby eroding relationships between police and their communities." Qualified Immunity: A Legal, Practical, and Moral Failure September 14, 2020 Jay Schweikert. Cato Institute, https://www.cato.org/publications/policy-analysis/qualified-immunity-legal-practical-moral-failure#exacerbates-crisis-accountability-law (accessed January 8, 2021). A few have claimed the defense of qualified immunity deters plaintiffs and plaintiffs' lawyers from even initiating civil rights lawsuits due to the perceived futility of bringing the suit and holding the officer accountable. These sentiments are more pronounced in minority communities.
Ultimately, with increased calls for policing reforms, it will be interesting to see whether the doctrine of qualified immunity will remain intact or ultimately be eliminated. However, given how the perceptions about the concept appears to be shifting – both in society, at-large, and within the legal community – change is likely imminent.
About the author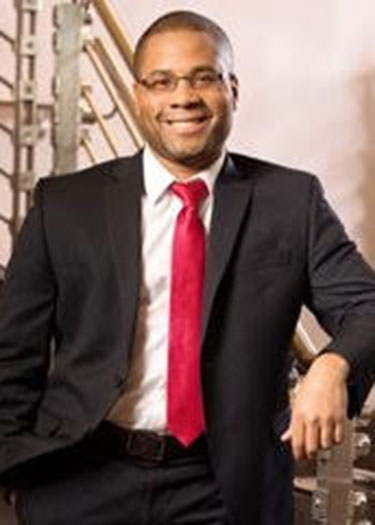 Jonathan Lee, Esq. has been a member of the Las Vegas legal community for six years and practices personal injury law.
About this article
This article was originally published in the "Racial Justice" issue of Communiqué, the official publication of the Clark County Bar Association, (February 2021). See https://clarkcountybar.org/about/member-benefits/communique-2021/communique-february-2021/.
© 2021 Clark County Bar Association (CCBA). All rights reserved. No reproduction of any portion of this issue is allowed without written permission from the publisher. Editorial policy available upon request.