I was lucky enough to have the opportunity to provide an indigent client with pro bono services for a probate matter. The client's elderly mother unexpectedly passed away from a traumatic fall. My client lived with his mother and his intellectually disabled brother in order to care for them both. Even though he was busy taking care of his family, my client suffers from his own illnesses that are severely debilitating. During this process, his girlfriend of many years passed away from cancer. Still, with all these obstacles, my client's eagerness and willingness to help was refreshing and enlightening. While living with his mother, my client had been making mortgage payments on the house. Unfortunately for my client, the house itself had never been transferred into this name—thus, requiring probate. I was able to set aside his home without administration (a much quicker probate process than an actual administration of the estate, reserved for estates under $100,000). Upon the successful set aside of the estate, the client was then able to get his home titled appropriately.
My client was cooperative and thankful throughout the whole process. Having the ability to navigate the probate system is something that I take for granted, and this client was a friendly reminder that such navigation can be extremely daunting to the average person.
Being able to make a positive impact on someone who helps so many others is truly invaluable. I certainly appreciate the Legal Aid Center of Southern Nevada providing the funding to cover associated costs and helping attorneys pair up with clients in need of free legal representation.
About the author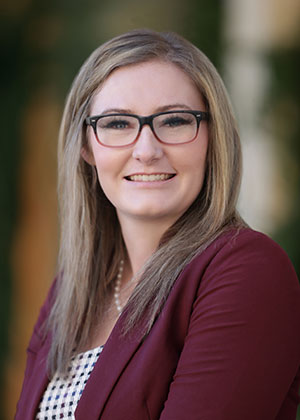 Alexis M. Duecker, Esq. is the founding (and only) member of AMD LAW, PLLC. Alexis's practice is focused on criminal defense, estate planning, and personal injury. Alexis has two dachshunds that provided unconditional support during the drafting of the related article.
About this article
This article was originally published in the "Health Care Law" issue of Communiqué, the official publication of the Clark County Bar Association, (March 2021). See https://clarkcountybar.org/about/member-benefits/communique-2021/communique-march-2021/.
© 2021 Clark County Bar Association (CCBA). All rights reserved. No reproduction of any portion of this issue is allowed without written permission from the publisher. Editorial policy available upon request.