This issue [Communiqué (2021)] is devoted to social justice—the view that everyone deserves equal economic, political, and social rights and opportunities. In the November "Administrative Law" issue of Communiqué, President Mariteresa Rivera-Rogers introduced her intent for the CCBA to form a committee on diversity, equality, and inclusion for CCBA members to volunteer and offer their wisdom and talents in this area, so we can all be educated on the different meanings of diversity, equality, and inclusion and embrace that knowledge for our future.
CCBA's newest committee
Answering our past-President's call, I am pleased to report that the CCBA has formed a new committee. Annette Bradley is the inaugural Chair of CCBA's Diversity, Equality, and Inclusion Committee. Director Paul Ray is the liaison to the CCBA Executive Board. To start things off, I am inviting everyone to join me in the 21-Day Racial Equity Habit Building Challenge. If we start on February 8, 2021, we will complete the challenge on February 28, 2021. Mark your calendars; set your reminders; tell Alexa.
So, what is the 21-day challenge?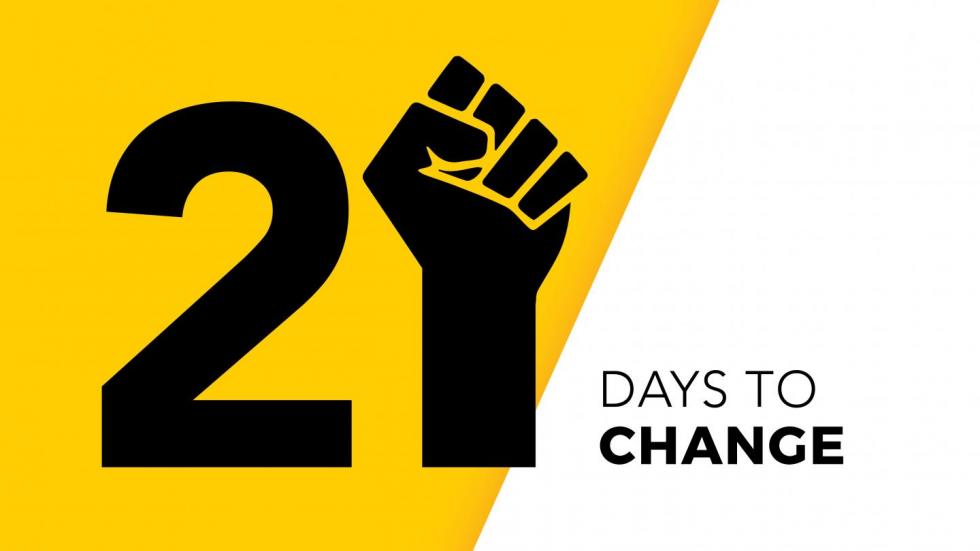 After years of being asked, "What can I do?," Eddie Moore Jr. and Debby Irving created the challenge as a resource for people who want to take action. As explained by University of Wisconsin Oshkosh education professor Marguerite Penick-Parksas, who published The Diversity Consultant Cookbook: Preparing for the Challenge, the 21-day challenge is an opportunity to engage in growth in racial awareness, issues of social justice, power, privilege, and systemic inequities. The challenge requires people to read, watch, notice, engage, connect and act daily in a variety of learning opportunities. Daily activities go beyond reading an article or watching a video by requiring participants to engage with others, have honest and often difficult conversations, connect with social justice organizations in their community, and finally, find ways to take action. Because education without action is not sustainable and does not create changes, the challenge was created to give participants not only education, but also skills for active participation in social change.
What kind of challenges are included?
The challenges are broken up into different categories, including things to read, listen to, watch, reflect, or act on and more. There are YouTube videos as short as two minutes and full feature-length films and series. Listening to NPR's Code Switch podcast is an example. Reading Robin DiAngelo's original White Fragility essay is another. The challenge can be found at Moore's website, America & Moore, https://www.eddiemoorejr.com/21daychallenge.
As we celebrate the beginning of another year and look forward with hope to an end of the new norms of 2020, our society appears more divided than at any time I can remember . . . and I was raised in South Africa's Apartheid regime! The news is filled with civil unrest and hateful rhetoric dominates our political discourse. It seems that not much is uniting our United States. I hope that, beginning with the 21-day challenge, we can follow Nelson Mandela's edict that we "must strive to be moved by a generosity of spirit that will enable us to outgrow the hatred and conflicts of the past."
About the author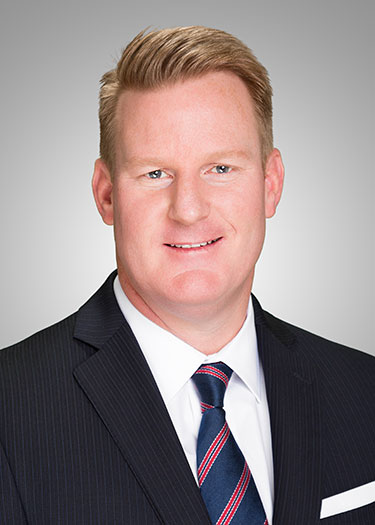 James E. Harper is the founding member of Harper Selim, PLLC, a civil and commercial litigation firm. James's practice is focused on insurance matters, including coverage and bad faith, and appellate matters. James is president of the CCBA through December 2021.
About this article
This article was originally published in the "Racial Justice" issue of Communiqué, the official publication of the Clark County Bar Association, (January 2021). See https://clarkcountybar.org/about/member-benefits/communique-2021/communique-february-2021/.
© 2021 Clark County Bar Association (CCBA). All rights reserved. No reproduction of any portion of this issue is allowed without written permission from the publisher. Editorial policy available upon request.