2021 is here and Las Vegas Municipal Court continues its commitment to operating safely and efficiently. COVID-19 has changed how we conduct our everyday business practices and the New Year will see an extension of COVID-19 safety protocols. By Judicial Order, court in-person appearances are "on pause" from November 24, 2020 until January 19, 2021. This pause mirrors the statewide directive implemented to reduce the amount of people gathering in one place. In-person appearances, unless otherwise determined, will resume on January 20, 2021. The court continues the safeguards of mandatory masks, social distancing, and temperature screening of employees and the public who enter our courtrooms.
Although in-person appearances are on pause, cases continue to be adjudicated by video/virtual appearances, teleconference, email, and written motions. It is important to note, the court's continued efficiency is made possible, in large part, because of the cooperation and coordination between our Public Attorneys (who handle all indigent defendants), private attorneys, and the Office of the City Attorney. Balancing the need to execute COVID-19 safety protocols quickly and safely, with the need to mitigate the potential backlog of cases in the future, is a common goal that could not occur without the understanding and participation of all who interact in our jurisdiction. Never has it been more clear than now, that we are all in this together.
2021 ushers in new leadership to the administration of the court. Judge Bert Brown, who presides over Department 4, was elected as the new Chief Judge of the Las Vegas Municipal Court.
Additionally, in the fall of 2020, Jack Eslinger, Esq. was appointed and ratified as the new Court Administrator. Mr. Eslinger has considerable experience in leadership positions both in government and in the private sector. Mr. Eslinger is uniquely qualified for the position. He is a graduate of the UNLV William S. Boyd School of Law, holds a Masters in Business Administration, and has an extensive background in human resources, communication, and employment law.
On a personal note, it has been my privilege and honor to serve as the Chief Judge for the past three and one-half years. From the construction of the new courthouse to the dramatic impact of COVID-19, my tenure has been filled with some of the most challenging, yet rewarding, moments as a judge. I am looking forward to continuing to serve the citizens of Las Vegas in 2021, as we embrace its new challenges and opportunities.
About this article
This article was originally published in the "Pro Bono" issue of Communiqué, the official publication of the Clark County Bar Association, (December 2020). See https://clarkcountybar.org/about/member-benefits/communique-2020/communique-february-2021/.
© 2021 Clark County Bar Association (CCBA). All rights reserved. No reproduction of any portion of this issue is allowed without written permission from the publisher. Editorial policy available upon request.
About the author: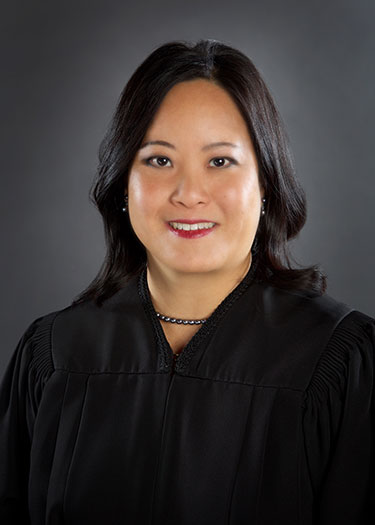 Judge Cynthia Leung presides over Las Vegas Municipal Court, Department 1 and the Women in Need of Change (WIN) Specialty Court. She has served as Chief Judge 2011-2013 and 2017-2020.