This month, we turn our focus to sports law. I haven't dug up the old issues of the Communiqué from ten years ago on the topic, but I'm guessing past authors would be jealous of the sports landscape in Clark County today. We've come a long way from the days of the Wranglers, the 51s, and the Las Vegas Sin. Who could imagine that in such a short time Clark County would be the home of so many professional sports teams and events? We've got something for everyone – football, basketball, Formula 1, MMA, volleyball, soccer, baseball, lacrosse, and more. And how about having two professional hockey teams in the desert?
The economic impact of sports on our community has been significant. By at least one estimate, professional sports in southern Nevada have generated $3 billion in economic impact and revenue and have created more than 7,000 jobs. The upcoming Formula One Las Vegas Grand Prix race alone is projected to have an overall economic impact of almost $1.3 billion, and Super Bowl LVIII, which comes to Las Vegas in 2024, is estimated to have an economic impact of more than $500 billion. According to the Las Vegas Convention and Visitors Authority, sports are now the number 2 reason visitors plan a trip to Las Vegas.
That kind of impact comes with significant opportunities for lawyers, who will help the sports industry navigate the legal landscape in bringing sports organizations and events to southern Nevada. Last October, Sandra Douglass Morgan—president of the Las Vegas Raiders and the vice chair of the Super Bowl Host Committee—spoke to the members of the Clark County Bar Association and shared the story of her amazing journey to the top of the sports world. We've had other lawyers and leaders from the sports community like Chip Siegel, Chief Legal Officer for the Vegas Golden Knights, and Ike Lawrence Epstein, COO of UFC, share their experiences as well, and we'll be sure to provide our members with future opportunities to gain insight from the lawyers who are leading the sports boom in our community.
This month's authors address cutting-edge issues in sports including NIL (name, image, and likeness) for college athletes, esports, and sports betting software. These topics hint at a near future where southern Nevada is the sports capital of the world.
While being on top of the sports world is new for some, it's a place not unfamiliar to me. In high school, I was third team all-league in tennis and second team all-league in soccer. As an adult male, I bested several children on my way to a third-place finish in my weight class in a judo tournament in Louisville, Kentucky, and for two years running I have won the scoring title among my weekly golf foursome. I look forward to the achievements of the other great athletes in our community, and I look forward to having some fun with you at one of our upcoming events.
About the author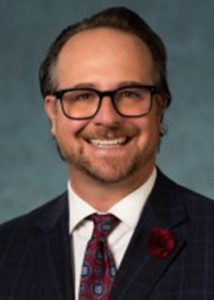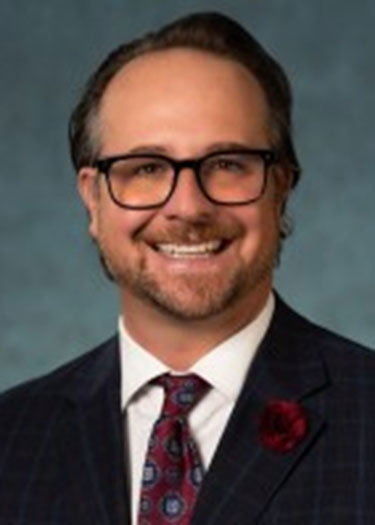 Brandon Kemble is an Assistant City Attorney in the Civil Division with the City of Henderson. Brandon handles litigation for the city and provides legal advice and legislative support for various city departments. Brandon serves as the CCBA President through December 2023.
About this article: This article was originally published in Communiqué, the official publication of the Clark County Bar Association, (Mar. 2023). See https://clarkcountybar.org/member-benefits/communique-2023/communique-mar-2023/.
© 2023 Clark County Bar Association (CCBA). All rights reserved. No reproduction of any portion of this issue is allowed without written permission from the publisher. Editorial policy available upon request.