Having served 20 years as a judge, I was used to going 100 mph. After retiring, I could not sit still. Lawyers are used to long hours as if it were a normal daily occurrence. When you live and breathe the law, it is your comfort zone. I found mine when I reached out to the Legal Aid Center of Southern Nevada and asked them to refer all urgent-need cases to me.
Perhaps, for some, taking a pro bono case may be uncomfortable because of uncertainty and weighing considerations as: "Will I have time to handle a pro bono case?", "I have a business to run!", "I don't know how to do this area of law."
Here is my take. Try it. You might like it. Strike that. You will enjoy it and meet amazing people at Legal Aid.
When Legal Aid sent over my first case, they had everything ready: client file, court minutes, reports, pleadings, sample forms, simple instructions on how to get started, contact information, and they even assigned me a mentor attorney.
Legal Aid also has website training manuals, sample forms, and announcements for free CLE classes. The staff are very responsive, friendly, and super helpful.
I may be retired, but I still know what it is like to work full-time. I ran a solo office prior to becoming a judge, and I took pro bono cases. I assure you, the time commitment is doable, the court hearings are manageable, and the judges will strive to hear pro bono cases first on their docket.
I completed two cases within six weeks. One involved a 4-year-old boy who lost his mother, and the other a young man with severe disabilities who needed a voice in the courtroom.
It sounds cliché, but it is gratifying and enriching to serve our Nevada community.
About the author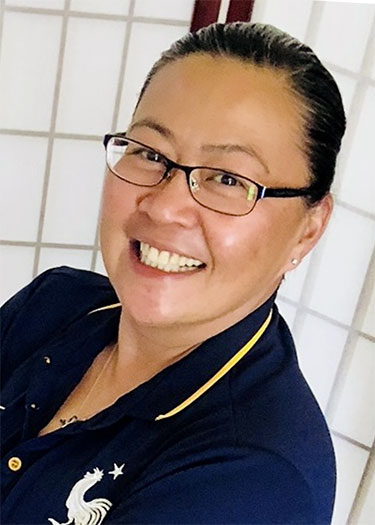 Honorable Cheryl Moss retired after 20 years of service in Clark County's Family Court (2001-2021).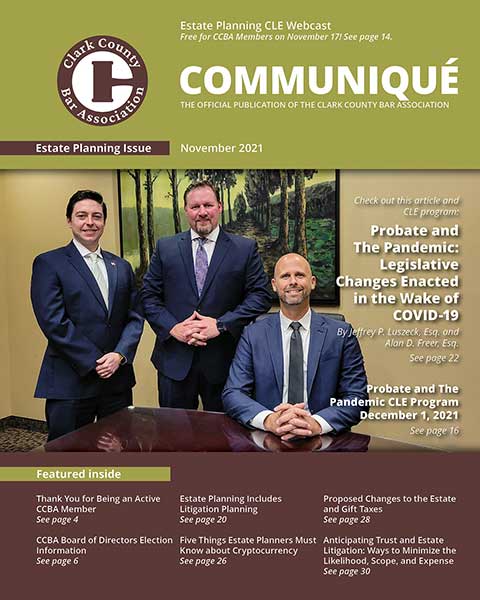 © 2021 Clark County Bar Association (CCBA). All rights reserved. No reproduction of any portion of this issue is allowed without written permission from the publisher. Editorial policy available upon request.