I am the new Pro Bono Director at Legal Aid Center of Southern Nevada. I want to take this opportunity to thank every pro bono attorney in our community. I started working at Legal Aid in 2016, representing adults under guardianship. It was in this role that I first realized the impact of pro bono work.
In 2018, I consulted with a retired veteran, Jimmy.* Jimmy purchased a house with his life savings and soon after found severe undisclosed defects. Jimmy could not afford an attorney and attempted to resolve the issues himself. Jimmy was unable to obtain relief and faced the possibility of losing his home. Legal Aid's Pro Bono Project found Jimmy a fantastic pro bono attorney who ultimately saved Jimmy's home. This case inspired me in 2018 to become more involved in pro bono and illustrates that volunteering as a pro bono attorney not only helps the client but benefits others in our community.
Jimmy's story is not unique. We have hundreds of pro bono heroes in our community. Pro bono attorneys represent people from all walks of life. From minors placed in foster care to seniors scammed out of their nest eggs, pro bono attorneys provide a voice to their clients when no one else can—providing access to justice to those who cannot afford an attorney.
Thank you to every pro bono attorney taking cases and our Ask A Lawyer volunteers. You make the community a better place. I look forward to working with you.
If you would like to become a pro bono hero, please call me. Legal Aid offers free CLE classes, mentors, training materials, translators, and many additional resources to help make volunteering as a pro bono attorney a rewarding experience.
*Name changed for privacy.
About the author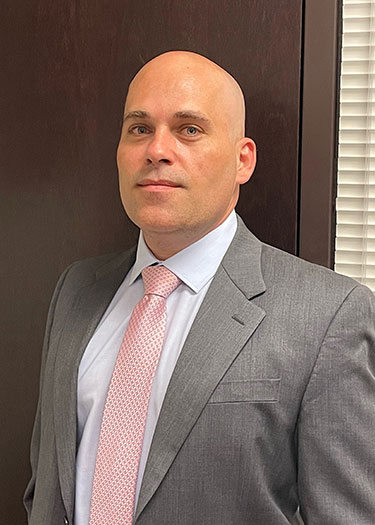 Michael Wendlberger, Esq. is the Director of the Pro Bono Project at Legal Aid Center of Southern Nevada. The Pro Bono Project pairs volunteer attorneys with screened clients in the areas of family, consumer, landlord-tenant, civil rights, immigration, bankruptcy, and other areas of law.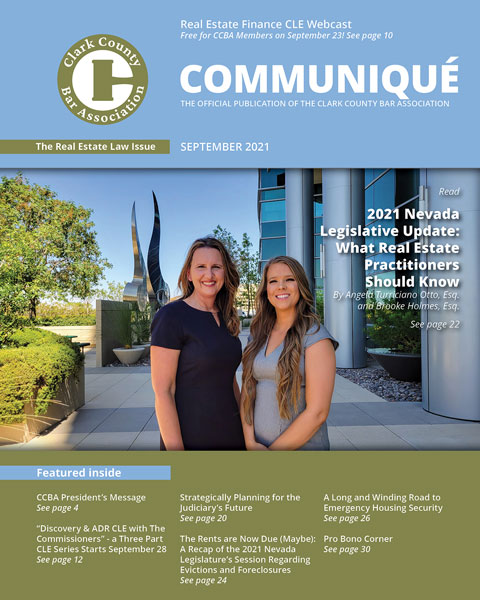 © 2021 Clark County Bar Association (CCBA). All rights reserved. No reproduction of any portion of this issue is allowed without written permission from the publisher. Editorial policy available upon request.