By Dr. Bonnie Verlaine Smith, Esq.
A gig is loosely defined as "a job, especially one that is temporary or freelance and performed on an informal or on-demand basis" See https://www.google.com/, "Oxford Languages" (9/15/2023). In the universe of the immigration population in the United States, individuals with deferred action under Deferred Action for Childhood Arrivals (DACA) or Temporary Protected Status (TPS), hold temporary gigs as their immigration status dictates they do not have permanent legal residence in the United States. For an immigrant, "the opportunity to work legally in the United States comes from gaining legal work authorization, which overcomes [stigma] from the public perception that immigrants are gaining from illegal work in the United States but not paying into the system." See "An Analysis of Deferred Action Policy: Benefit or Detriment Through Perceptions of Recipients," A Doctoral Thesis Proposal by Bonnie V. Smith, Esq. (2022), citing Abramitzky & Boustan, 2017 and Zaretsky, 1997). For an estimated 1.5 million combined DACA and TPS recipients, a gig is a welcomed opportunity for survival as they maneuver through the labyrinth of immigration policies to, hopefully, reveal a pathway to permanency via naturalized citizenship in the United States.
I have had the great fortune to serve many of these individuals by preparing and filing their temporary benefit petitions. In May of this year, I returned to the for-profit legal sector. However, I still longed to be a contributor to the non-profit community and continue to serve those in need in the immigration sector. I refer to my pro bono efforts as my "side gig." A gig without monetary compensation but with a wealth of reward through the emotional joy and satisfaction I receive from helping an immigrant in need. I believe it is both an honor and a duty to give back and pro bono work provides that opportunity. Pro bono opportunities are available in almost every legal sector. Pro bono work can either teach you a new legal platform you always yearned to explore or in a sector where you already perform and excel. Allowing you to share your knowledge with individuals in need. Either concept provides a great benefit, and the choice is yours to join me by starting a pro bono side gig. I highly recommend every practicing attorney participate and contribute to become a change maker through pro bono work.
About the author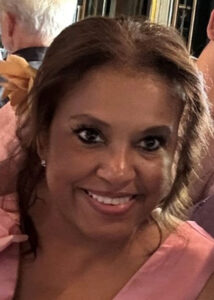 Dr. Bonnie Verlaine Smith, Esq., is a practicing Immigration attorney with a JD from Arizona Summit Law School and a doctorate in Law and Policy from Northeastern University. She holds two U.S. Embassy badges in recognition of her work in human rights for the U.S. Embassy in Lebanon and Ethiopia. She is a fellow for the Program on Human Rights and the Global Economy. Bonnie enjoys traveling and studied and worked abroad in Paris, London, New Delhi, Shenzhen, and Mexico City.
About the article
This article was originally published in the Communiqué (Oct. 2023), the official publication of the Clark County Bar Association. See https://clarkcountybar.org/about/member-benefits/communique-2023/communique-october-2023/.
© 2023 Clark County Bar Association (CCBA). All rights reserved. No reproduction of any portion of this issue is allowed without written permission from the publisher. Editorial policy available upon request.