It is June 30, 2020. I have just poured my first cup of steaming joe and am scrolling through the Las Vegas Review Journal. Unfortunately, several headlines all relate to the title of this article.
Cirque du Soleil: Files for bankruptcy and terminates 3,500 employees;
Laughlin Casino closes again after employee tests positive;
Allegiant Air lays off 87 employees, eliminates another 220 positions.
I am sure before this article goes to print, many more articles like this will appear. In these unprecedented times, Las Vegas, the city built on a river of tourism and cash, and its people are struggling to find its way out of dealing with COVID-19 and all of the resultant ramifications. Struggling to find another job to replace the one lost, trying to manage a completely new business model, or learning to work remotely at home with children and other distractions, none of what COVID-19 has brought to us in Las Vegas has been easy. For the first time in my career, I had a client commit suicide. Needless to say, it has been a very difficult and draining first half of the year.
My advice, as an experienced practitioner of bankruptcy, is that it is crucial to stay positive, keep a level head, and seek counseling if you are unsure of what the tea leaves are trying to tell you. As I often tell my clients, "focus on your mental and physical health, because while I can fix your bad debt numbers (or at least make them better), I am not a doctor or yogi, so let me worry about your debt."
If you or someone you know is in a difficult financial position, do not panic. Just like gambling in our great city, everyone and everything has its ups and downs. This applies not only to the most successful people I have ever met who have lost tens of millions of dollars, but also to the people who sit in my office, broken, crying and often destitute, unsure of how to move forward.
If you are one of the unfortunate individuals that has been hit hard this year, and if you have any resources, conserve them. Do not sell or refinance your house, do not liquidate or take a loan out on your retirement or life insurance, and do not fall into the abyss of negativity. Stop, think, make a plan, and a budget. Did I say make a budget? Yes, twice now.
I cannot tell you how many clients save hundreds of dollars a month just from looking closely at their bank and credit card statements and figuring out how many $5.00 and $10.00 transactions they have per month that they do not use, or do not need. I always ask my clients, "how many times to you get coffee from Starbucks in a week?" You would be surprised at the number of people who say five times per week, "Everyday on the way to work." So, simple math. $5.00 per day (excluding tip), five days a week, 52 weeks per year, equals $1,300.00 per year on coffee for one person in a household. Ten years of getting that coffee = $13,000.00! You get the point, that is a lot of money for coffee (steaming cup of joe mentioned above, brewed at home. Average cost, approximately thirty cents per cup). Keep in mind I am not saying cut out coffee at the shop altogether, just keep it as a reward once or twice a week, for those tough Monday mornings, or the day before a big trial, hearing, mediation . . . whatever. If you go only twice a week to get coffee, then one person can save $780.00 per year just by lowering their weekly caffeine splurges.
What are some other great places to see savings? Reducing the use of entertainment services (cable/Hulu/Netflix/etc.); uninstalling the Amazon prime application on your smart phone to stop the impulse buy; and cancelling membership services that are unused (gym/magazines/app purchases). A thorough review of your monthly expenses can be eye opening in how much money you and your family can save…and those savings start adding up almost immediately.
In a nutshell, if you are reading this article, focus on the fact that you are most likely in a better position than 95 percent of my clients dealing with the ramifications of COVID-19. You are likely educated, motivated, and have options that most other workers in Las Vegas simply do not have. So, pour yourself a home brewed cup of joe and let's focus on turning things around emotionally and financially for the rest of 2020.
About the authors: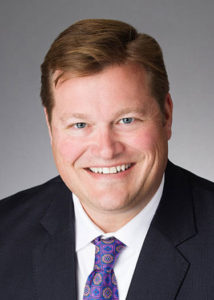 Zachariah Larson, Esq. is a partner at Larson & Zirzow and practices in all areas of consumer and business bankruptcy, representing both debtors and creditors. Mr. Larson splits his time between his Las Vegas law office and his home in Colorado where he resides with his better two thirds, his three awesome boys, and his two Entlebucher's.
This article was originally published in the "Family Law" issue of Communiqué, the official publication of the Clark County Bar Association, (August 2020). See https://clarkcountybar.org/about/member-benefits/communique-2020/communique-august-2020/.

© 2020 Clark County Bar Association (CCBA). All rights reserved. No reproduction of any portion of this issue is allowed without written permission from the publisher. Editorial policy available upon request.