Nevada Legal Services (NLS) launched the Lawyer in the School Program last fall through a grant from the Legal Services Corporation's Pro Bono Innovation Fund. This unique program is designed to provide direct access to legal services for underserved families by embedding NLS staff and pro bono volunteers at Myrtle Tate Elementary School (a Title I school in northeast Las Vegas). One hundred percent (100%) of the school's students participate in a free lunch program out of necessity, and it is not uncommon for families to move an average of five times throughout the school year or experience bouts of homelessness due to poverty, poor housing conditions, and the issues that result from the intersection of the two.
The Lawyer in the School Program helps to stabilize the lives of children in the community by providing onsite legal assistance to these vulnerable families in a multitude of areas, such as tenant's rights, unemployment, protective orders for domestic violence, custody and guardianship, and other matters affecting their lives. Every Tuesday and Thursday, program staff and volunteer lawyers meet school families in a classroom at Myrtle Tate Elementary while school is in session. Parents, caregivers, school staff, and family members experiencing civil legal problems are encouraged to complete an intake application with us at the school to request assistance. Pre-screened clients are then scheduled for an Ask-A-Lawyer session with a volunteer attorney, which can be conducted either virtually or in person at the school. The case can be recommended for pro bono placement if further assistance is needed.
We hope you will join us in our efforts to increase access to justice through this community-based initiative. The help of a caring lawyer truly makes a difference in the lives of these children and their families by protecting their rights and providing increased stability, which in turn promotes academic success and equips students for a brighter future. NLS staff is present at the school and will provide relevant substantive training to volunteers. We are grateful for any assistance you can provide, whether it is a single Ask-A-Lawyer session or accepting a case for representation.
To volunteer or learn more, please contact Lawyer in the School Program staff at: croa@nevadalegalservices.org, or trentzios@nevadalegalservices.org.
About this article: This article was originally published in the Communiqué, the official publication of the Clark County Bar Association, (Aug. 2023). See https://clarkcountybar.org/about/member-benefits/communique-2023/communique-august-2023/.
About the author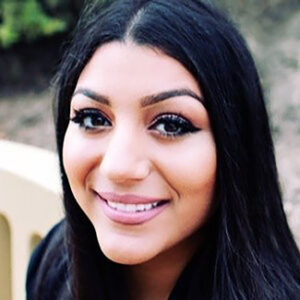 Constantina V. Rentzios, Esq. leads NLS' Lawyer in the School Program, connecting low-income families with critical legal assistance and supporting the volunteer attorneys participating in the program. NLS is Nevada's only statewide nonprofit legal aid organization providing free civil legal help in every county.
© 2023 Clark County Bar Association (CCBA). All rights reserved. No reproduction of any portion of this issue is allowed without written permission from the publisher. Editorial policy available upon request.