A big challenge for many new attorneys is balancing the responsibilities of a demanding new career with their personal life goals. It can be a struggle to find time to do pro bono work while also juggling a heavy workload, CLE requirements, and the Bar's mandatory TIP program; not to mention, dealing with COVID.
Nevertheless, my first pro bono experience was well worth the efforts. For anyone facing the same decision now, I offer the following thoughts regarding the good, the bad, and the ugly aspects of pro bono work, in reverse order.
The Ugly
The ugly truth about pro bono work is how necessary it is. When an attorney contacts the Legal Aid Center of Southern Nevada ("LACSN") for the first time, it can be shocking to learn just how many people there are in dire need of legal help that they cannot afford.
Every attorney understands that good legal representation can be costly. This means that people who need a lawyer often go unrepresented because they cannot afford one. This is especially the case for children, who generally do not have the ability to generate an income, let alone understand their rights.
Without access to lawyers, many people have no way of protecting their rights or defending themselves.
The Bad
Simply put, there is no way around the significant time commitment required in a pro bono case. As with all clients, pro bono clients and cases can be very demanding and can expand beyond your initial expectations. Despite the fact that you are not billing for your time, your duty to the client remains the same as to any other paying client.
The Good
What remains largely understated are the benefits of pro bono work. Without, in any way, trying to diminish the tremendous benefit to the Las Vegas community at large, I would like to highlight the specific learning benefits to new attorneys that are often overlooked by attorneys and local firms.
New attorneys have the opportunity to learn about court procedures and tackle new and interesting assignments. LACSN has mentors that are happy to lend their expertise for a pro bono case. Attorneys will work directly with clients and opposing parties, which may not be possible within the structure of a larger firm. Pro bono work provides an invaluable learning experience at no cost to the attorney's firm.
On the other hand, many new attorneys, like me, will be pleasantly surprised by their firm's reaction to their interest in pro bono work. Not only was I encouraged to pursue this endeavor, but one of the partners offered to walk me through the process.
In the end, we achieved a favorable resolution that would not have otherwise been available to our client. I am grateful to LACSN for both helping me give back to the community and providing an invaluable opportunity to grow as a new lawyer.
About the author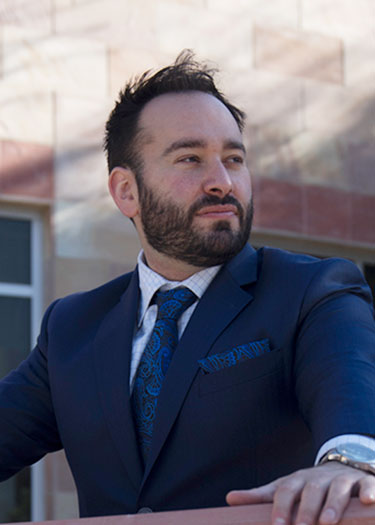 David Stern, Esq. is an attorney with Wolf, Rifkin, Shapiro, Schulman & Rabkin, LLP.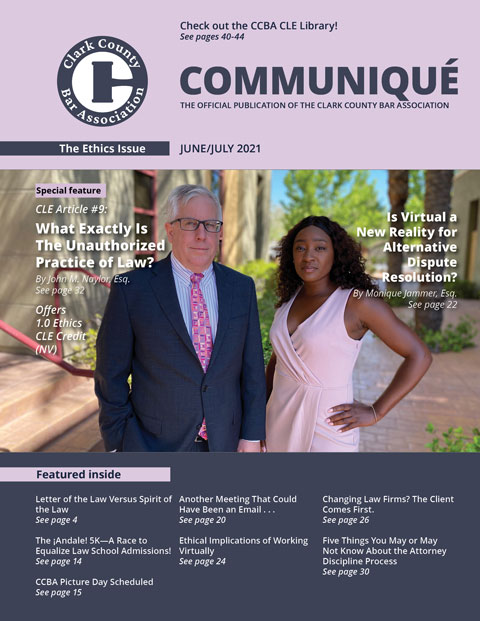 © 2021 Clark County Bar Association (CCBA). All rights reserved. No reproduction of any portion of this issue is allowed without written permission from the publisher. Editorial policy available upon request.