This is your official invitation to join a family-friendly, endorphin-inducing, community event that will not only leave you feeling great, but will also help equalize law school admissions for Latinos.
Although Latinos comprise 18.5 percent of the US population, only 5 percent of the attorneys in the United States are Latinos. (See Quick Facts, U.S. Census Bureau, https://www.census.gov/quickfacts/fact/table/US/RHI725219 (last visited May 2, 2021); see also See Laura Bagby, ABA Profile of the Legal Profession Diversity and Well-Being, 2Civility (Aug. 13, 2020), https://www.2civility.org/aba-profile-of-the-legal-profession-diversity-and-well-being/). The goal of ¡Andale! 5K is to help address this enormous underrepresentation.
One barrier to entering law school is a lack of resources to take a Law School Admission Test preparation course, which will allow aspiring law students to perform as well as they can on this exam. This inspired the Nevada Latino Bar Association ("LBA" – formerly known as the Las Vegas Latino Bar Association) to establish the ¡Andale! 5K, a scholarship fundraising event held in September, during Hispanic Heritage month.
The event raises money through sponsorships, registrations, and donations. All net proceeds fund ¡Andale! scholarships. The ¡Andale! scholarships pay for an in-person or virtual Kaplan LSAT preparation course, the LSAT, and LSAT-related fees (over $1,700 value). The scholarship is open to self-identifying Latinos nation-wide and priority is given to students with connections to Nevada.
History and success stories
The inaugural ¡Andale! 5K was held in September 2019. The LBA raised over $42,000 and was able to grant 17 scholarships. The recipients are at various stages of their law school application paths. We are proud to report that one of such ¡Andale! scholars and Las Vegas-native, Julian Sarabia, was admitted into a dozen law schools and has decided to pursue a law degree at Harvard Law, which offered him a handsome scholarship. According to Julian, "the ¡Andale! scholarship was the first step in realizing what opportunities were available to me, and it set the tone for the rest of [his] journey in applying to law school."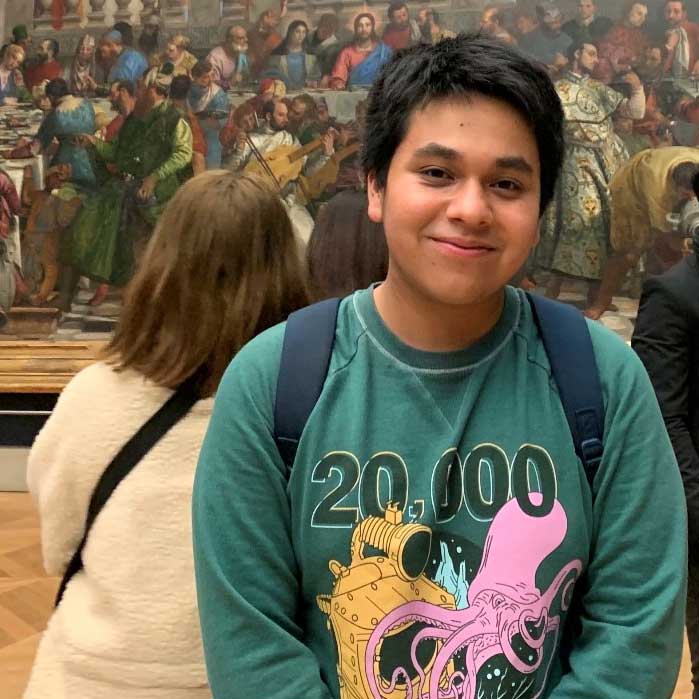 In 2020, due to the COVID-19 pandemic, the LBA was forced to go virtual. Despite the unprecedented circumstances, our community showed up in an incredible force and the LBA fundraised over $62,000. LBA President Claudia Aguayo was able to work with Kaplan to achieve a generous discount, which allowed the LBA to grant 40 scholarships. One of our 2020 ¡Andale! scholars, Eva Guevara, was accepted to William S. Boyd School of Law, where she will begin her studies this fall. Eva shared that "high priced LSAT preparation courses and the LSAT itself [were] holding [her] back from completing the first steps in applying to law school." She is incredibly grateful to everyone who made her scholarship and law school admission possible.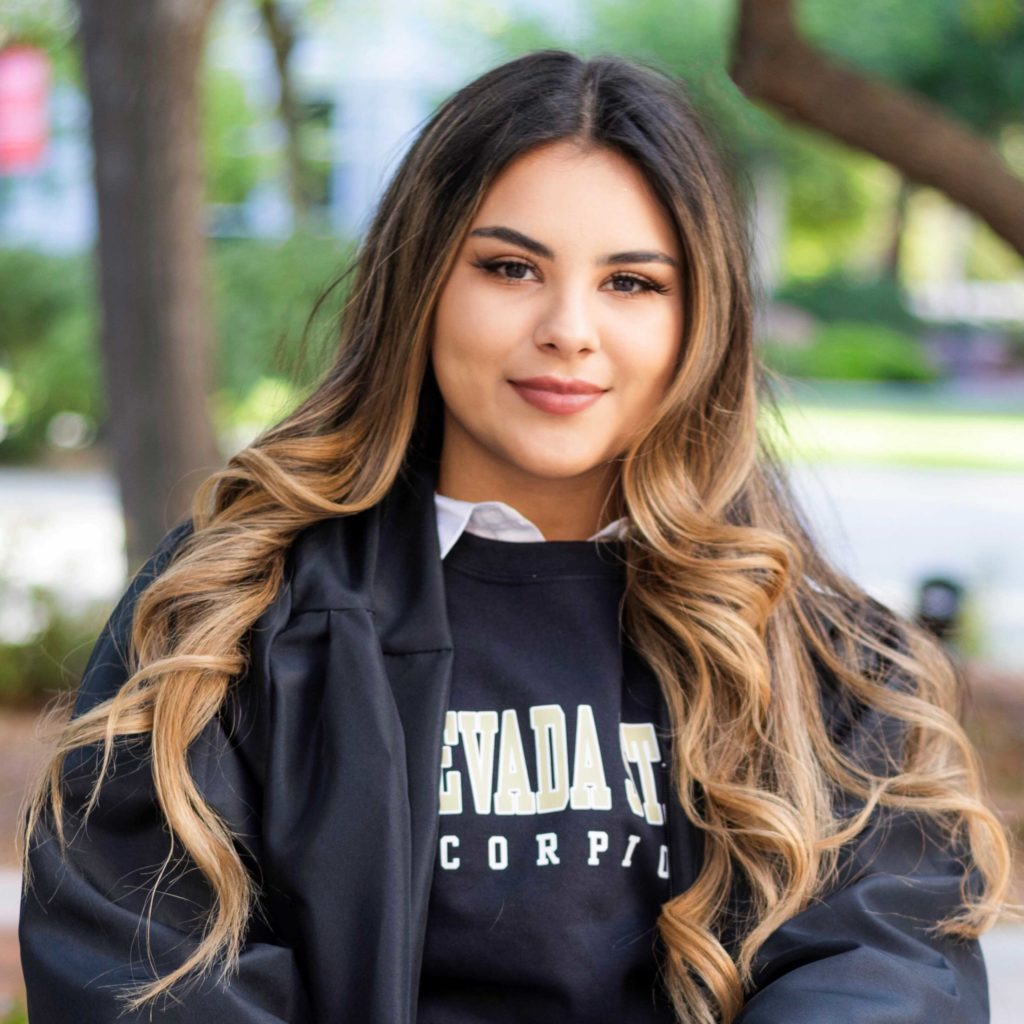 Third Annual ¡Andale! 5K
This year's annual ¡Andale! 5K will take place on September 18, 2021 at 8:00 a.m. at the Kellogg Zaher Sports Complex Park. Participants can register at www.andale5k.com to run in-person (unless circumstances change) or virtually. Below is the pricing:
Early Bird (before June 17): $25
June 18-July 17: $35
July 18-August 17: $40
August 18-September 17: $45
Same day registration: $50 (cash only)
Participants can register individually or as a team. Teams will be able to compete in various categories (e.g., team with the most members).
How you can get involved
There are a number of ways to help support this incredible cause, including becoming a sponsor. Take it from Katrina Hone, Director of Operations at H1 Law Group, a 2020 ¡Andale! 5K sponsor, "participating in the ¡Andale! 5K was a great diversion to the pandemic funk! There was a sense of community and fun despite doing it virtually and separate from others. The race organizers went the extra mile to make this a special event. From the choosing of the app (wow cheering and music!) to the goody bags and awards. The race was a fun event for our legal team and our family."
When asked why H1 Law Group decided to sponsor the event, Hone stated that her firm "understands the important and urgent need to increase Latino representation in the legal profession. We recognize the value of diversity of experience and what it brings to solving the complex legal problems that our clients bring to us. And more broadly, we are inspired by the Latino legal community and hope to help amplify their voices."
You can also support our cause by registering for the race and staying engaged with us on social media. By participating in this event, you and your organization play a critical role in equalizing law school admissions and shaping the future of the legal profession and our communities.
About the authors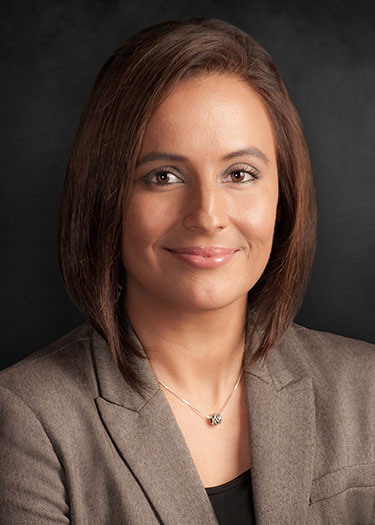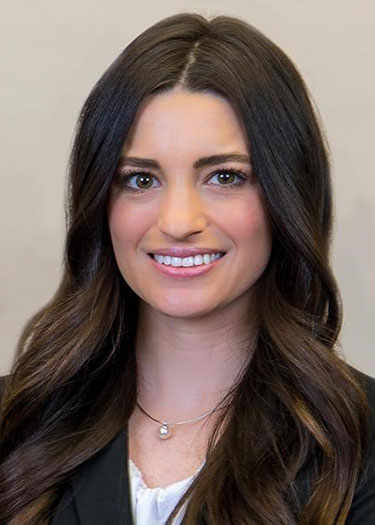 Marisa Rodriguez, Esq. is the 2019 LBA President and founder of the ¡Andale! 5K. She currently serves as the ¡Andale! 5K Director. Theresa Guerra, Esq. is a 2021 ¡Andale! 5K Co-Director. She will serve as the 2022-2023 ¡Andale! 5K Director.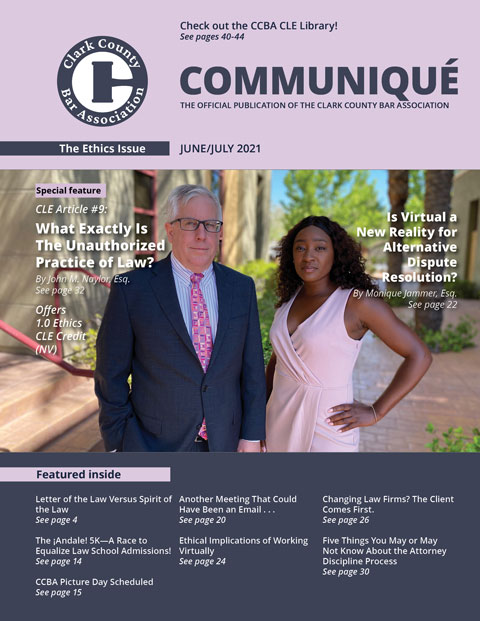 © 2021 Clark County Bar Association (CCBA). All rights reserved. No reproduction of any portion of this issue is allowed without written permission from the publisher. Editorial policy available upon request.