Las Vegas Justice Court is proud to announce that we have contracted with Matterhorn online dispute resolution to resolve traffic matters online. The system is anticipated to "go live" in mid- to late June 2021. Matterhorn will allow people to participate in the legal process of resolving their traffic matters 24/7. For people who want to avoid taking time off of work, miss school, or arrange for childcare, Matterhorn offers a safe and efficient alternative. Matterhorn will provide access to everyone that historically has not been available.
Once a person retrieves their citation in Matterhorn, several options will be presented. A specific matrix of settlement guidelines authorized by the District Attorney will be incorporated into the program. The options to resolve a citation will be as follows: 1) Plead guilty and accept the District Attorney's offer; 2) Plead no contest and have the ability to submit a statement in explanation or mitigation; and 3) Plead not guilty and submit a statement in defense or mitigation for the court to consider. A person may also upload photos and/or documents for the court to consider. The court will review all evidence submitted and issue a decision electronically. If a person fails to submit a statement in defense or mitigation, the court will deem this as a waiver of your right to submit this information.
Upon entry of plea, the case file is electronically forwarded to a judge for adjudication. Generally, any fines, fees, or proof of traffic school or other documentation will be due to the court in 90 days. Matterhorn is programmed to send payment reminders at 30 days, 60 days, and 80 days from the date of entry of plea. Community service at an approved location will be accepted in lieu of the fines and fees. A person may also apply for a payment plan through Matterhorn. Matterhorn will offer multiple options for payment including PayPal, Venmo, Zelle, and credit cards. If there is an active warrant, the warrant will automatically be recalled at the time of entry of plea. Stay tuned for more information as it becomes available!
About the author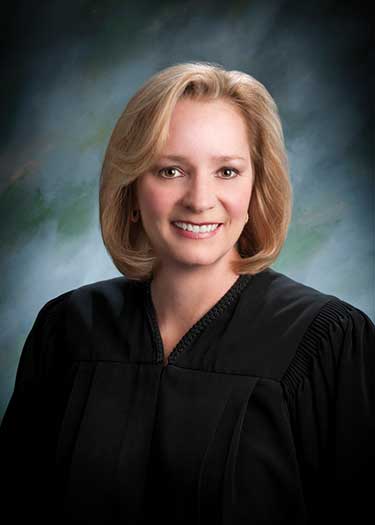 Las Vegas Justice of the Peace Ann Zimmerman was first elected to Department 8 in 2000 and has served in that capacity for 21 years.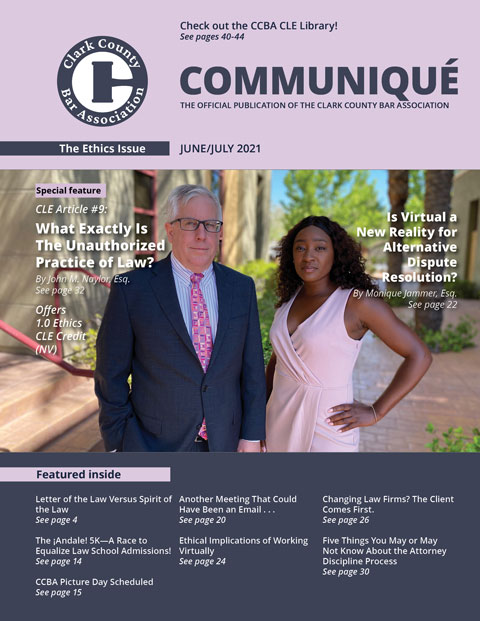 © 2021 Clark County Bar Association (CCBA). All rights reserved. No reproduction of any portion of this issue is allowed without written permission from the publisher. Editorial policy available upon request.