I think it is safe to say that no one was fully prepared for the adversities that arose this year. This was especially true for me. When I found out that I was selected to be the 2020 Melanie Kushnir Access to Justice Fellow at Legal Aid Center of Southern Nevada, I was excited because this would be my first opportunity to see what a legal office was really like. I was in awe of the work that the Pro Bono Project team did, and I could not wait to work closely with everyone and contribute my ideas. Unfortunately, my office dreams quickly ended once the shutdowns began. Like so many others, I was uncertain about what the future held.
To my surprise, the Pro Bono Project team was functioning like a well-oiled machine by the time I started my fellowship. Everyone had adapted to the challenges of recruiting pro bono attorneys from home and was eager to implement new ideas to help pair attorneys with cases. Though in-person lunchtime firm visits were replaced with video calls and team meetings all happened via phone conference, all the passion for service remained.
This is not to say there were not any difficulties. Pro bono volunteers had become harder to find while the Children's Attorney Project waitlist grew. Traditionally effective methods of in-person recruiting had been abandoned while the amount of email blasts and phone calls multiplied. However, the Pro Bono Project team worked harder. Together, we brainstormed new ways to reach out to new attorneys. We used our connections and shared our personal stories to help pair clients with pro bono attorneys.
It was then that I realized that being physically present in an office is not necessarily the best way to learn about how a functioning legal office works. The best way is to work on a team that has a common goal, open communication, free-flowing ideas, and works hard. I spent my summer working closely with the Pro Bono Project via zoom and I learned that any goal can be accomplished with teamwork.
To learn more about volunteer opportunities, contact Pro Bono Director Noah Malgeri at (702) 386-1429 or nmalgeri@lacsn.org.
This article was originally published in the "Administrative Law" issue of Communiqué, the official publication of the Clark County Bar Association, (November 2020). See https://clarkcountybar.org/about/member-benefits/communique-2020/communique-november-2020/.
© 2020 Clark County Bar Association (CCBA). All rights reserved. No reproduction of any portion of this issue is allowed without written permission from the publisher. Editorial policy available upon request.
About the author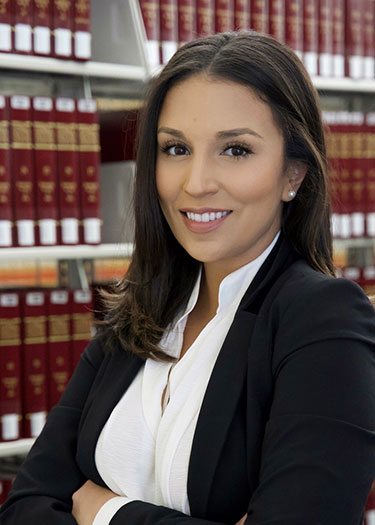 Azra Ozdemir is the 2020 Melanie Kushnir Access to Justice Fellow at Legal Aid Center of Southern Nevada. She spent her summer working with the Pro Bono Project to further her goal of providing quality legal services to those in need. She is currently a second-year student at the William S. Boyd School of Law.