This is a current theme that permeates society at this time—diversity, equality, and inclusion. What does it mean? At this time, we probably could agree that we all have one thing in common, no matter what side of the fight we are on. We want and fight for justice, and to uphold the Constitution, no matter what your or your client's color or ethnicity. However, we need to dig deeper into the subject.
Back on April of 2017, Bryan K. Scott, as president of the State Bar of Nevada at the time, wrote an article for the Communiqué (diversity issue), analyzing the composition of the Nevada bar as it pertains to its members demographics, minority bars, race, ethnicity etc. The statistics may have changed a smidgeon since then but it suffices to say, not much has changed since then. Bryan's comments are on point "Lawyers from different backgrounds from various cultures and practitioners from multiple legal fields bring different skillsets, concerns and priorities to an ever-growing diverse clientele." We are proud to count Bryan as the CCBA president for 2005. Nowadays, Bryan is the Las Vegas City Attorney.
It occurred to me that many of the lawyers of minority ethnicities do form their own bars and work together as a group without integrating within other specialty bars. Some Black attorneys join the Las Vegas National Bar Association (LVNBA), some Latinx attorneys join the Las Vegas Latino Bar Association (LVLBA), and some Asian lawyers join the Las Vegas South Asian Bar (LVSABA). Their commitment is unparalleled. They all do great work and along with UNLV's William S. Boyd School of Law, encourage and support minority students to take the LSAT, enroll in law school, and complete their studies. They mentor students to become warriors for the law. In case you want to join them, all these bars welcome everyone to their membership. We also encourage you to join us at the Clark County Bar Association, we value diversity and the different perspectives that diversity brings. We hope to have meaningful conversations to share experiences and work together for a more unified legal community.
In addition to the aforementioned specialty bars, the Southern Nevada Association of Women Attorneys (SNAWA) is a great organization and welcomes all to their membership as well. SNAWA works tirelessly to offer opportunities for women to advance in the profession. Women, as a group, have made great strides in integrating the profession.
I would like CCBA to form a Committee on Diversity, Equality, and Inclusion and invite our members at large or new members to volunteer and offer their wisdom and talents in this area, so we can all be educated on the different meanings of these words and embrace the knowledge for our future. Can I count on you?
About the article
This article was originally published in the "Administrative Law" issue of Communiqué, the official publication of the Clark County Bar Association, (November 2020). See https://clarkcountybar.org/about/member-benefits/communique-2020/communique-november-2020/.
© 2020 Clark County Bar Association (CCBA). All rights reserved. No reproduction of any portion of this issue is allowed without written permission from the publisher. Editorial policy available upon request.
About the author: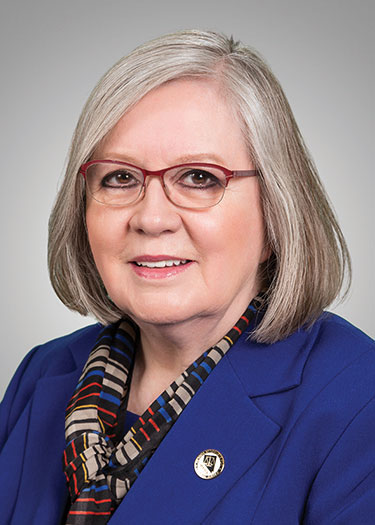 Mariteresa Rivera-Rogers is an associate at the Las Vegas criminal defense firm Wright Marsh & Levy. Her areas of practice include criminal law and juvenile law. She is fluent in Spanish, and both the federal and state courts recognize her as a certified court interpreter. Mariteresa is a committee member of the AOC Judicial Council of the State of Nevada Language Access, the Interpreter Certification Advisory Committee, and the Clark County Indigent Defense Selection and Appointment Committee. Her spirit of community and professional service has also led to involvement with the Latino Bar Association, Southern Nevada Association of Women Attorneys, Clark County Law Foundation, and Nevada Supreme Court Task Force on Racial and Economic Bias. Mariteresa serves as president of the Clark County Bar Association through December of 2020.