As the pro bono coordinating partner for Brownstein Hyatt Farber Schreck's Las Vegas office, I hear all sorts of reasons why not to do pro bono. And, as 2020 has taught us, it's not uncommon to be intimidated by the unknown. But over and over again, I've witnessed these concerns fall by the wayside as people have taken on extra work to serve the underserved.
Pro bono work adds a depth and breadth to your practice, connects you to your community, and gifts you with personal growth. Here are some FAQs I've received to help you take that first step.
How do I find the right pro bono opportunities to complement my practice?
Does your firm have a pro bono committee? If so, start there. If not, contact the Legal Aid Center of Southern Nevada (LACSN), Nevada Legal Services, or your favorite nonprofit, and see if they need free legal help. (They almost always do.) Opportunities are everywhere and in just about every area of law. If there's a practice area you want to learn more about, LACSN even offers free CLEs and mentors to help you.
How do I work pro bono opportunities into my regular practice?
Easy. Start small. Mini pro bono matters are out there. Whether it's a simple demand letter or a small claims court case, a few hours is often all it takes to make a world of difference for someone else. Consider the Ask-A-Lawyer program, which only requires a two to three-hour block of time; morning, afternoon or evening.
One of my earliest experiences with pro bono work was on judge referral from LACSN. It involved two young orphans whose mother had recently been killed and they were having difficulty getting the life insurance proceeds they were entitled to. With only a few hours of work over the period of a couple months, I was able to get the issue resolved and blocked trust accounts funded by the insurance company. This was something those children wouldn't have been able to do by themselves. It felt so great to help them after all they had been through.
Another early experience involved an elderly man who had moved to Las Vegas from another state. Unfortunately, when he moved here he wasn't able to get much-needed medication because of a mix-up on his Nevada identification compared to his Medicare card. With some requests to vital statistics from his previous state and a simple name change proceeding at the family court, I resolved his problem and he was so grateful!
More recently, I took on a case that I thought would involve a simple demand letter and perhaps a small claims hearing, but ended up growing into a full-blown justice court and then district court case. Given my current workload, I wasn't able to handle the pro bono case 100% on my own. But I didn't want to leave my client in the lurch! So, I involved my partners, associates, paralegals and secretaries in the work. Working as a team is always more fun anyway and allowed me to keep what had become a larger, more complicated, and more interesting pro bono project. I was able to serve my client with my firm team.
Is it worth it?
Yes! By itself, it's incredibly rewarding to help people and organizations who don't have access to legal help. Giving voice to the voiceless in the law is a special privilege we have as lawyers.
Beyond the intrinsic rewards, there are tremendous career opportunities to be had with pro bono work. I've seen many associates get deposition, courtroom and even trial experience handling pro bono cases. The skills learned and honed by performing pro bono work helped them in their regular practice. Others have obtained corporate or real estate experience in their pro bono work that helped them in their careers. In my own situation, pro bono work exposed me to areas of the law and jurisdictions (such as small claims and justice court) that proved helpful with paying clients.
Finally, our relatively small community rewards those who make an effort to provide pro bono legal services. Time and again, I've witnessed others (and myself) receive praise for helping those who cannot help themselves. It can bring respect, goodwill, and an improved reputation among paying clients, peers, and even judges who, in one way or another, become aware of the good work that pro bono lawyers go about doing.
My final plea
Like anything else worth doing, to get into pro bono work you have to make it a priority by incorporating it into everyday or every week. Over time, it can become a regular part of your practice and possibly even the highlight of it. Try to handle one case a year. Or the State Bar of Nevada's request of 20 hours per year. That's literally 1% of the work we do as lawyers over the course of the year, and yet it can mean everything to the people we get to help.
I hope you'll try out pro bono in a new area or for a nonprofit group very soon and consider incorporating this great work into your regular everyday practice. You'll be glad you did!
About the author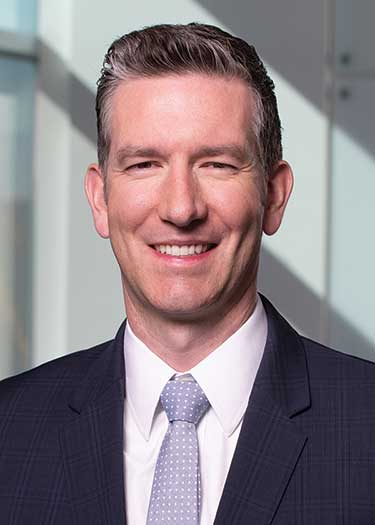 Bryce C. Loveland, Esq. is a shareholder at Brownstein Hyatt Farber Schreck who represents numerous union employee benefit trust funds in litigation and compliance. He serves as the Las Vegas office coordinator on his firm's Pro Bono Committee and as the chairperson of the Board of Nevada P.E.P., a statewide nonprofit that helps families with children with disabilities.
About this article
This article was originally published in the "Pro Bono" issue of Communiqué, the official publication of the Clark County Bar Association, (December 2020). See https://clarkcountybar.org/about/member-benefits/communique-2020/communique-december-2020/.
© 2020 Clark County Bar Association (CCBA). All rights reserved. No reproduction of any portion of this issue is allowed without written permission from the publisher. Editorial policy available upon request.