Lawyers don't always have the ability to choose their cases. Pro bono allows us to choose work that drives our passion or piques our interest. Pick a cause, an organization or work that you feel passionate about and don't be afraid to get out of your comfort zone. Diving into deep, unknown legal waters may be intimidating, but nothing compares to the feeling at the end of that journey.
Recently, a friend of mine won an asylum case in immigration court. I know what you're thinking, "we all win cases at some point, what's the big deal?" Let me start by explaining that in immigration court, and particularly in the Las Vegas Immigration Court, winning asylum is a fleeting experience. Not many immigration lawyers can say they have won a case there. But most notably, my friend is not an immigration lawyer; she is a transactional lawyer. Prior to this case, Brittany Walker had no immigration experience. Yet, in July of this year, she won her first immigration case and did so as a pro bono lawyer.
My personal cause is to help the most vulnerable. Since 2017, the most vulnerable in my eyes have been asylum seekers. I believe in procedural fairness and as an immigrant myself, I know that immigration is a quasi-no-man's-land, where fairness is often merely an idea, not a practice. I have an ongoing asylum case for a young mother and her nine-year-old daughter who have been fighting their case for over five years. This year, we had our first win when the Ninth Circuit Court of Appeals agreed that the immigration court failed on several procedural grounds—procedural fairness seen only in theory, not in practice. Telling my clients that their fight is not over has been the most emotional and rewarding experience I have had in my career thus far.
Think-like-a-lawyer skills we all develop in law school are often at peak performance when we are learning about an interesting new area of law or one that we are passionate about. Swimming in those deep legal waters, we begin to think creatively and develop strategies or legal arguments that could lead to unprecedented results. When certain issues are ubiquitous, we see the same arguments attempted by attorney after attorney. Sometimes, it takes a newcomer to the field to approach the issue from a different perspective. That is the benefit of pro bono lawyers from different areas of law, they bring new ideas. Those very ideas are the reason attorneys should step into unfamiliar territories for pro bono work.
The concept of providing legal counsel to those who cannot afford to retain an attorney can be traced back to the founding of the United States and the benefits can be bountiful. New lawyers can gain experiences they may not get firsthand in their regular work, such as the opportunity to have significant (if not complete) control over the litigation, client counseling, making oral arguments before a court, conducting discovery and using discovery tools, questioning witnesses, and even prosecuting or defending a case at trial.
For seasoned attorneys who already have the benefit of those skills, it provides balance and an opportunity to engage in work that drives their passion and interests. If you already work in an emotionally taxing practice area, an appellate case can help balance the daily emotional rollercoaster your regular work presents with the steady work required of a well-researched and written appellate brief. If, on the other hand, your daily work involves serving large corporate or institutional clients and you lack personal client interaction, then consider a case that will provide an engaging attorney-client relationship such as immigration, family law, or veterans' assistance.
As an additional incentive, this year, the State Bar of Nevada added a new perk for engaging in pro bono work: every three hours of pro bono work you perform qualifies for one general Continuing Legal Education ("CLE") credit. You can now earn up to four general CLE credits for uncompensated pro bono work.
Now, are you ready to do pro bono work? Get out there, find your passion, and let your interests lead you to a rewarding pro bono experience!
About the author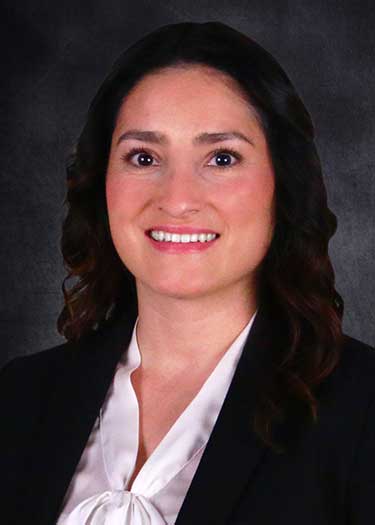 Mayra Salinas-Menjivar, Esq. is an attorney at Holley Driggs whose practice focuses on commercial litigation. She currently serves as President of the Latino Bar Association and Deputy for Region XIV of the Hispanic National Bar Association (HNBA).
About this article
This article was originally published in the "Pro Bono" issue of Communiqué, the official publication of the Clark County Bar Association, (December 2020). See https://clarkcountybar.org/about/member-benefits/communique-2020/communique-december-2020/.
© 2020 Clark County Bar Association (CCBA). All rights reserved. No reproduction of any portion of this issue is allowed without written permission from the publisher. Editorial policy available upon request.