Whether you frequently practice in federal court or have never entered the federal courthouse, the Federal Pro Bono Program (Program) offers litigation experience and a chance to represent a high-need population whom often goes without an attorney. The U.S. District Court of Nevada collaborated with Legal Aid Center of Southern Nevada in 2014 to streamline federal pro bono opportunities in Southern Nevada. As you decide which case to take, consider the following:
A judge may refer a case to the Program at any point in the case and for a variety of reasons. Most often, judges refer a case when it requires complex litigation, the litigant seems incapable of self-representation, or the merits warrant an attorney.
There are many benefits to taking a case through the Program. Legal Aid Center provides malpractice insurance to all attorneys handling cases through them. A mentor guides each volunteer. There are pleadings available and a CLE coming in 2022.
To ease any cost burden, a pro bono attorney can seek reimbursement for costs related to the case up to $7,500! Further, when the law allows, the attorney may recover attorney's fees.
While many of the cases available through the Program are civil rights claims, pro bono attorneys may handle constitutional issues or issues arising under Title VII, Hague Convention, and other federal statutes.
Many of the people referred through the Program are inmates seeking justice for ignored conditions or injuries from delayed treatments while incarcerated. Advocating for these inmates not only gives them a voice but also makes healthcare for others more accessible.
The Program is a chance to protect some or our society's most vulnerable from injustice and make our community stronger in the process. Contact Legal Aid Center's Pro Bono Project to take a case! https://www.lacsnprobono.org/available-cases/.
About the author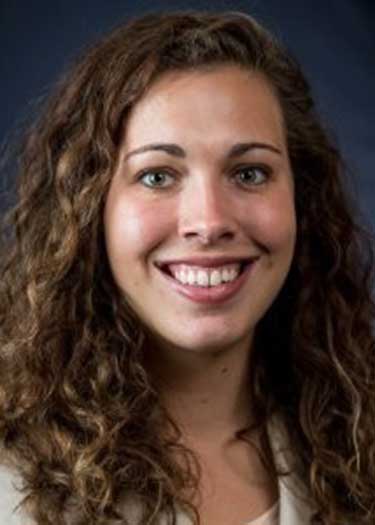 Christena Georgas-Burns, Esq., is the Pro Bono Project Deputy Director at Legal Aid Center of Southern Nevada. A graduate of Gonzaga Law, she has dedicated her career to legal aid in Nevada.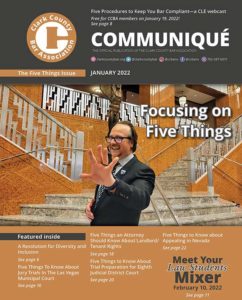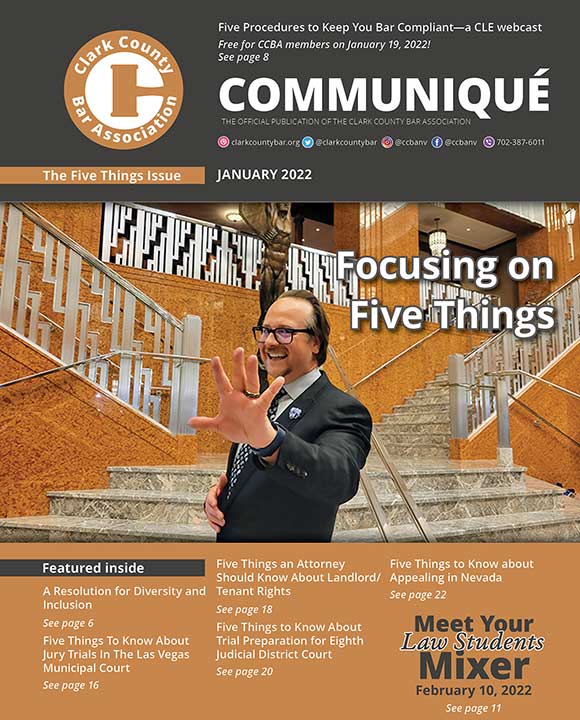 © 2022 Clark County Bar Association (CCBA). All rights reserved. No reproduction of any portion of this issue is allowed without written permission from the publisher. Editorial policy available upon request.