The ongoing struggle for parents of special needs children is ensuring their children are getting the right special education services at school. When a child is in foster care, and the parents are not present, the child still needs someone to speak on his or her behalf, to advocate for his or her educational needs.
The Children's Attorneys Project (CAP) at the Legal Aid Center of Southern Nevada represents children in foster care in Clark County, Nevada. With 29 staff attorneys and over 300 volunteer attorneys, nearly all of the estimated 3,000 children in foster care have legal representation.
The two statutes that can assist a CAP attorney in positively impacting a child's educational journey are Nevada Revised Statutes ("NRS") 432B.580 and NRS 432B.462. 
NRS 432B.580 mandates that the Department of Family Services attach education documents to their annual and semi-annual reports to the court. These documents include a child's grades, attendance record, and Individualized Education Plans or 504 Behavior Plans. NRS 432B.462 lays out a framework to ensure foster children have an Education Decision Maker ("EDM") appointed to make crucial decisions that impact a child's education.
When the court determines that a parent or guardian cannot act as the EDM, the court appoints an EDM. The Education Advocacy Team at the Children's Attorneys Project operates the Volunteer Education Advocate Program that trains and supports volunteers to act as an EDMs. Many of our volunteer EDMs are paralegals and other legal support staff.
By carefully reviewing education documents contained in court reports, pro bono attorneys can assess whether a child's education needs are being met. The attorney can also ensure that the court appoints an appropriate EDM. Finally, pro bono attorneys can encourage non-lawyer staff to become EDMs through the Volunteer Education Advocate Program.
Contact Legal Aid Center of Southern Nevada's Pro Bono Project to volunteer today.
About the author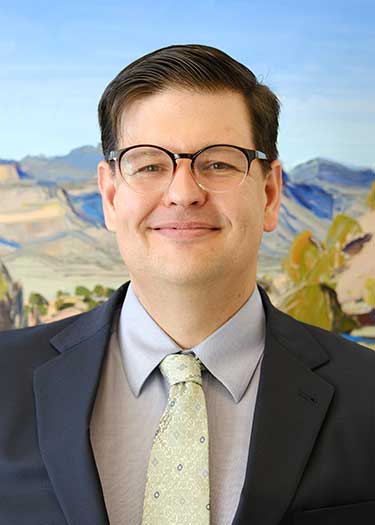 Jonathan Norman, Esq. is the Statewide Advocacy, Outreach and Policy Director for the Nevada Coalition of Legal Service Providers, and the acting Education Team Chief at the Legal Aid Center of Southern Nevada.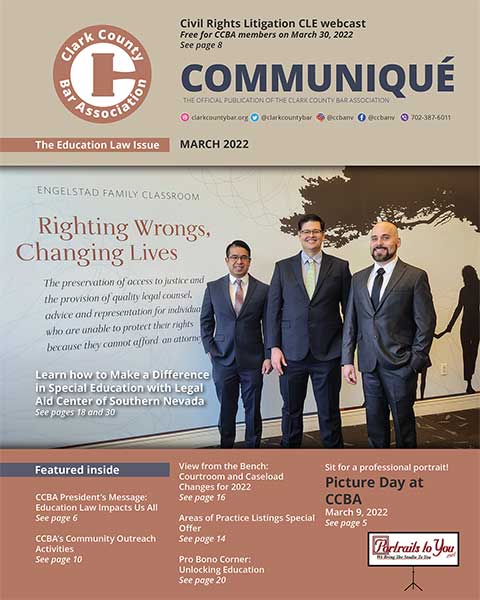 © 2022 Clark County Bar Association (CCBA). All rights reserved. No reproduction of any portion of this issue is allowed without written permission from the publisher. Editorial policy available upon request.