A Victory for Street Artists
By Caleb L. Green, Esq.
In response to the widespread transmission of COVID-19, the state of Nevada has taken several measures to reduce the spread of the virus. This includes Governor Sisolak's directive that temporarily banned non-essential businesses. As a result, several businesses throughout southern Nevada have ceased operation, boarding up their businesses. However, with the proper consent, street artists have adorned many of these boarded businesses with artistic murals and paintings to deter crime and uplift spirits within the Las Vegas community.
The consensual application of artistic works to physical buildings illuminates an interesting legal inquiry regarding the crossover of intellectual property law and real property. The novel case of Castillo v. G&M Realty L.P., 950 F.3d 155 (2d Cir. 2020), as amended (Feb. 21, 2020), provides guidance on how courts balance the intellectual property interests of an artist against the property rights of a business owner.
Facts & Background
In 2002, Gerald Wolkoff, the owner of several New York warehouses, enlisted Jonathan Cohen, a renowned artist, to turn his warehouses into an exhibition space for artists. Under Cohen's leadership, this artist space—known as 5Pointsz—evolved into the epicenter for street art, attracting thousands of visitors and extensive media coverage. In 2013, Cohen learned that Wolkoff sought to demolish the 5Pointz site and build luxury apartments in its place. Wolkoff deployed a group of workers to whitewash and destroy 49 of the existing artworks. Cohen and his host of artists, whose artworks were ultimately destroyed, sued under the Visual Artists Rights Act (VARA) and were awarded $6.75 million in statutory damages. On February 20, 2020, the Court of Appeals for the Second Circuit affirmed the judgment.
What is VARA?
VARA is an amendment to the Copyright Act that protects a limited set of an artist's moral rights, specifically: (1) the right of integrity and (2) the right of attribution. An artist's right of integrity includes the right to prevent modification, mutilation, distortion, or destruction of the artist's work. While rights of attribution include an artist's right to be recognized as the author of his or her work, to publish anonymously, and to prevent his or her work from being attributed to other artists, the statutory coverage of VARA is restricted to specific categories of fine art, namely, paintings, drawings, and sculptures.
Key Takeaways
Castillo is a victory for artists' intellectual property and moral rights. Below are a few takeaways from this landmark case:
1. Street art may be protectable under VARA and property owners should take caution before destroying or altering it.
The Castillo court affirmed that the artists' street art adorning Wolkoff's building constituted art of "recognized stature"—a basic requirement for invoking VARA protection. The Second Circuit provided a clear definition of VARA protected works as those of "high quality" that have been acknowledged as such by the relevant community. The court went on to acknowledge that evidence from art historians, art critics, curators, and other experts supporting the quality of a work could demonstrate street art as one of recognized stature warranting moral-right protections under VARA. The Castillo court also noted that the temporary lifespan of street art did not bar the artists' VARA claim against Wolkoff.
2. Property owners can limit their liability under VARA by taking proper measures.
The Castillo court noted that Wolkoff could have mitigated his liability by either: (1) entering into a written agreement with the artists prior to installation of their creative works, or (2) providing 90-day notice and giving artists an opportunity to preserve their artistic works before destruction of the artworks or property, pursuant to VARA.
3. Artists may obtain a more favorable judgment from a bench trial proceeding than a jury trial.
Castillo is a unique case because both the jury and judge operated as finders of fact. Towards the end of the trial, the parties stipulated to waiving a jury trial. Accordingly, the jury operated as an advisory jury and both the jury and judge provided findings of fact. Ultimately, the judge's findings were more favorable to the plaintiff than the jury's findings. Of the 45 destroyed works, the advisory jury found VARA violations for only 36 of the works, whereas the court found violations for 45.
About the author: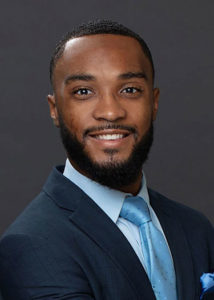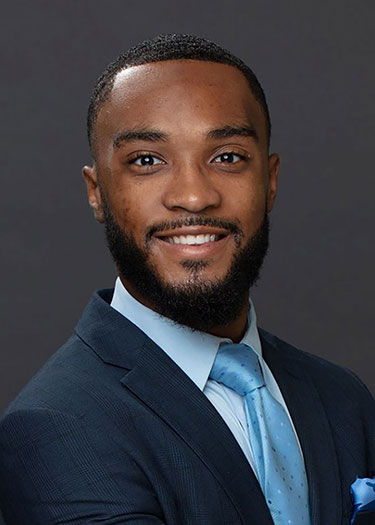 Caleb L. Green is a William S. Boyd School of Law graduate, an intellectual property attorney at Dickinson Wright PLLC, and the Corporate Sponsorship and Fundraising Chair of the Las Vegas Chapter of the National Bar Association.
This article was originally published in the "Sports & Entertainment Law"issue of Communiqué, the official publication of the Clark County Bar Association, (May 2020).
© 2020 Clark County Bar Association (CCBA). All rights reserved. No reproduction of any portion of this issue is allowed without written permission from the publisher. Editorial policy available upon request.