On Thursday, October 22, 2020, from 5:15 p.m. to 6:30 p.m., the Clark County Bar Association will host a meet up on Zoom for CCBA's attorney and judicial members and UNLV's law students.
This video chat format will include break-out rooms for those with interests and/or practice areas related to criminal, cannabis, corporate, intellectual property, general practice matters, and law practice management. Additional practice areas may be added.
Bar members are invited to share tips and anecdotes about the type of work the students may find in the legal profession. Bar members may select more than one practice area, as the break-out rooms will change periodically during the event.
This event will be open to attendance by all members of the CCBA; however, admission will be limited to persons who RSVP to the CCBA by the published deadline.
RSVP to the Clark County Bar Association no later than Wednesday, October 21, 2020.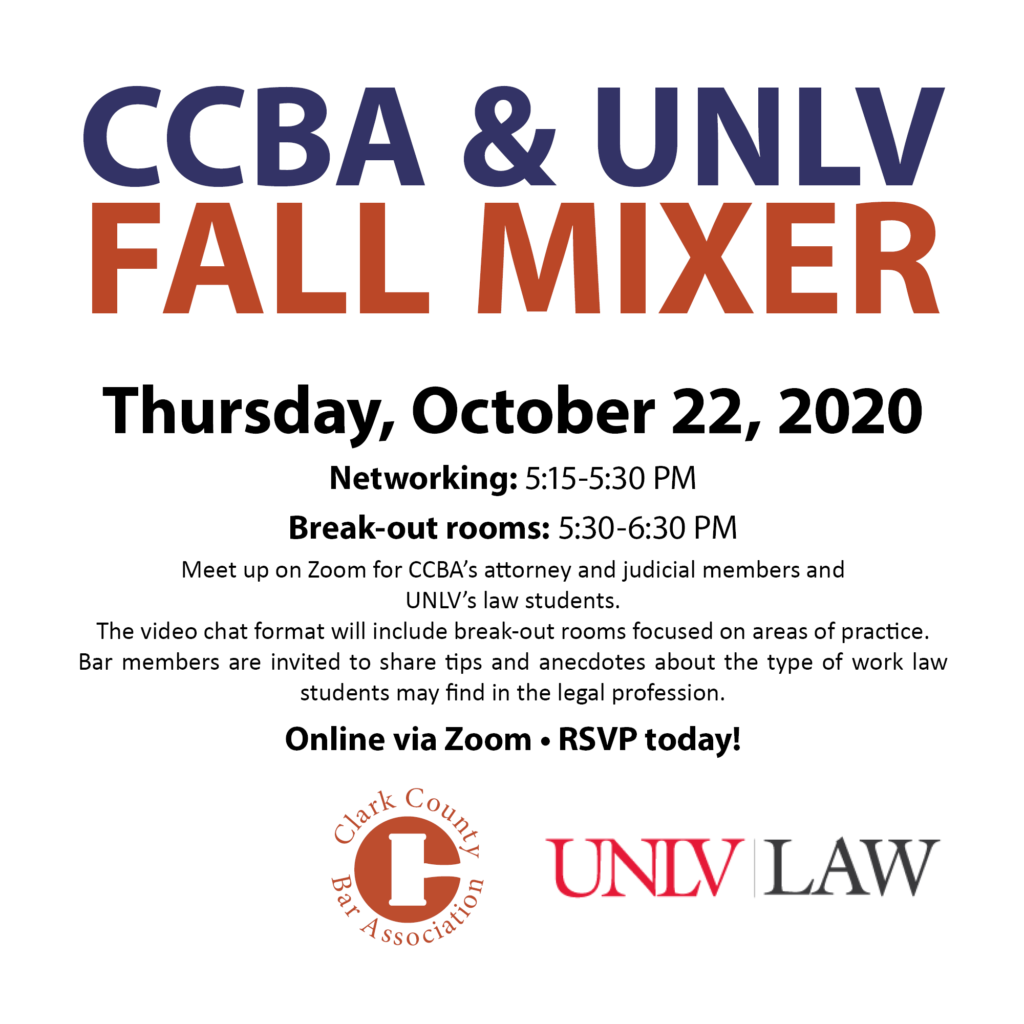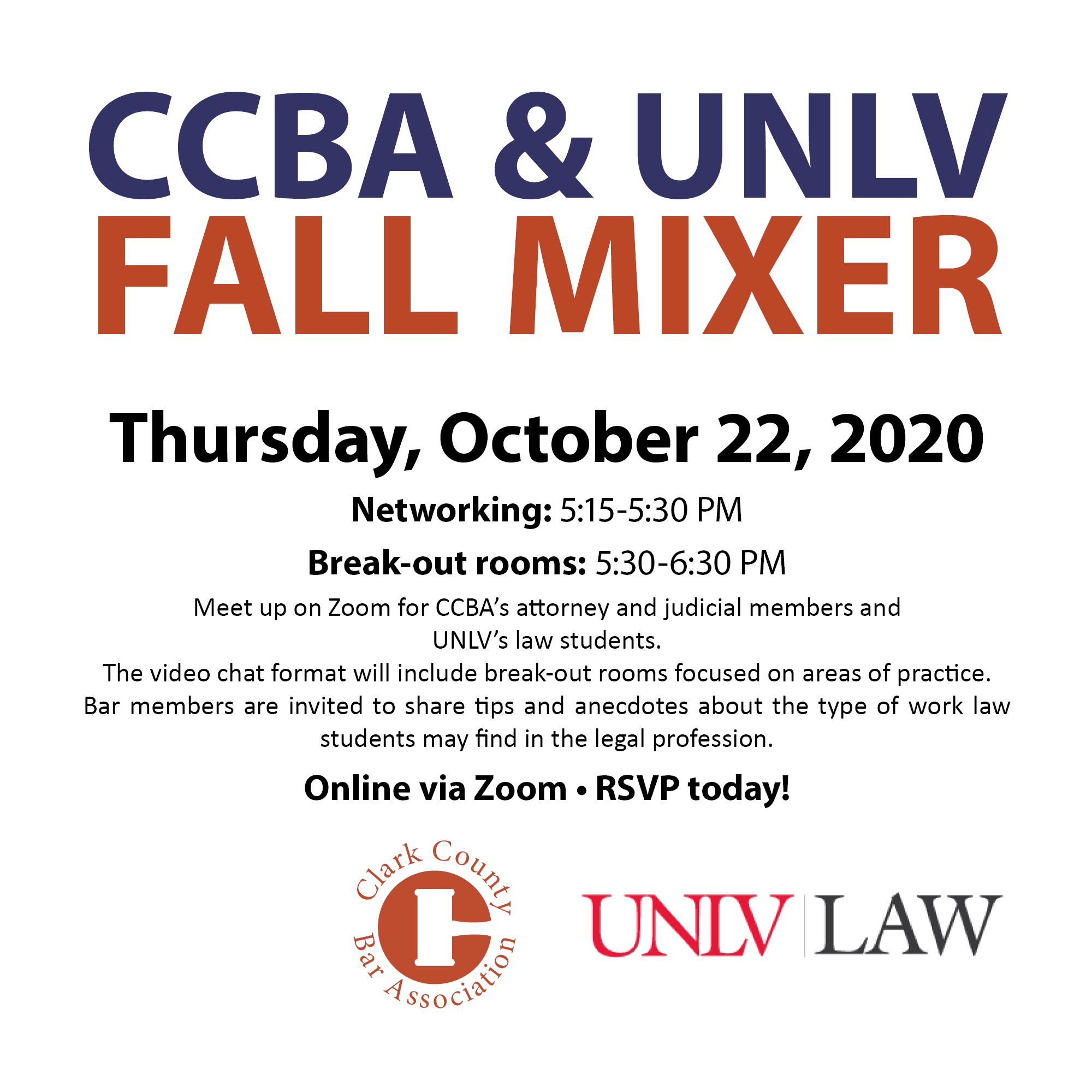 CCBA & UNLV Fall Mixer RSVP Form:
[wpforms id="7314″]