On Thursday, May 26, 2022, civil litigators Michael J. Gayan and Alysa M. Grimes will make a special presentation for the continuing legal education of Nevada lawyers in a program produced by the Clark County Bar Association and sponsored by Bank of Nevada and Las Vegas Legal Video.
Michael J. Gayan is a Partner at Kemp Jones, LLP. He practices in many areas of civil litigation including complex commercial disputes, class and mass actions, wrongful death actions, and commercial and residential construction defect.
Alysa M. Grimes is an Associate at Kemp Jones, LLP. She practices in civil litigation matters including class actions, personal injury, and commercial disputes.
The speakers will present "Preparing Witnesses with Documents: Risks and Rewards" to instruct lawyers on an important aspect of the witness-preparation and cross-examination processes that can impact the discovery process. Lawyers frequently show clients documents to help prepare them to testify. If you're not careful, your adversary may compel the production of those documents. This CLE discusses Nevada and federal law on this issue (NRS 50.125 and FRE 612) and provides guidance on how to navigate things from both sides.
The presentation will offer 1.0 Ethics CLE credit (NV) to CCBA members only online via Zoom, from 12:00 to 1:15 p.m., Thursday, May 26, 2022. Pricing of the live webcast event is included with the 2022 CCBA membership. CCBA membership will be verified upon RSVP. During the event, attendance will be taken and only those members in attendance will have their attendance reported to the NV CLE Board.
The event will be recorded for use in the CCBA's audio/visual library. The recorded versions of the program will be offered for rental use at a small fee (to cover administrative costs).
For more information and to RSVP for this event, complete the RSVP form below or contact the CCBA at 702-387-6011.
About the author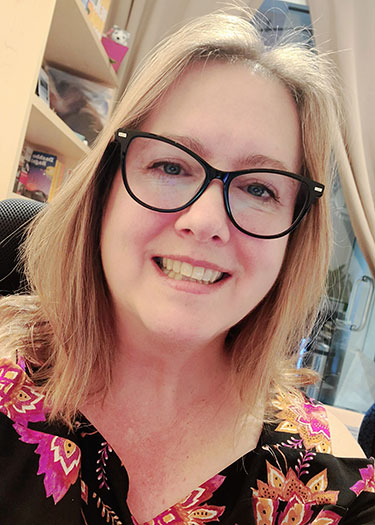 Stephanie Abbott is the communications manager for the Clark County Bar Association. Stephanie manages the bar's journal Communiqué, website ClarkCountyBar.org, and social media channels.
About this article: This article was originally published in the "Discovery" issue of Communiqué, the official publication of the Clark County Bar Association, (May 2022). See https://clarkcountybar.org/about/member-benefits/communique-2022/communique-may-2022/.
© 2022 Clark County Bar Association (CCBA). All rights reserved. No reproduction of any portion of this issue is allowed without written permission from the publisher. Editorial policy available upon request.