On Friday, May 20, 2022, a distinguished panel of members from the southern Nevada family law bench and bar will make a special presentation for the continuing legal education of Nevada lawyers in a program produced by the Clark County Bar Association and sponsored by Bank of Nevada and Las Vegas Legal Video.
Special guests scheduled to speak are:
The speakers will present "EDCR 5 Update: New Rules Approved," a full review of each substantive and procedural change to the rules governing practice in Clark County Family Court including:
Changes in requirements for motion substance and procedure
How the virtual/in person appearance rules work
Changes in procedure for withdrawal from unbundled service
The (previously) mandatory COPE seminar, and why it changed
How the Kogod end-of-community holding was addressed, and what to do (and not do) going forward
Status of unsatisfied pre-decree orders
And lots more
The presentation will offer 2.0 general CLE credit (NV) to CCBA members only online via Zoom, from 12:00 to 2:15 p.m., Friday, May 20, 2022. Pricing of the live webcast event is included with the 2022 CCBA membership. Non-members may attend this program for a small fee ($25). CCBA membership will be verified upon RSVP. During the event, attendance will be taken and only those members in attendance will have their attendance reported to the NV CLE Board.  The event will be recorded for use in the CCBA's audio/visual library. The recorded versions of the program will be offered for rental use at a small fee.
For more information and to RSVP for this event, complete the RSVP form below or contact the CCBA at 702-387-6011.
About the author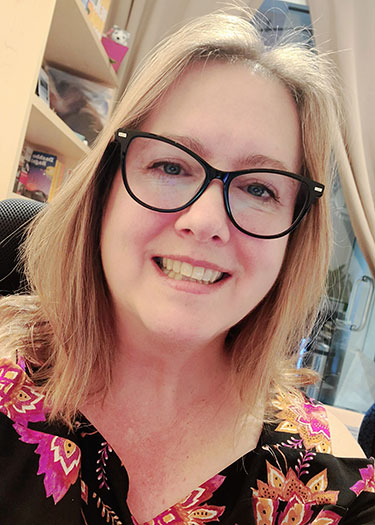 Stephanie Abbott is the communications manager for the Clark County Bar Association. Stephanie manages the bar's journal Communiqué, website ClarkCountyBar.org, and social media channels.
About this article: This article was originally published in the "Discovery" issue of Communiqué, the official publication of the Clark County Bar Association, (May 2022). See https://clarkcountybar.org/about/member-benefits/communique-2022/communique-may-2022/.
© 2022 Clark County Bar Association (CCBA). All rights reserved. No reproduction of any portion of this issue is allowed without written permission from the publisher. Editorial policy available upon request.