Note: This is an extract from CCBA's CLE Article #11.*
Witnesses frequently use documents to prepare for deposition or trial testimony, often at their counsel's direction. Sometimes a witness brings and refers to documents while testifying. When may an opposing party request disclosure of documents reviewed before or during a witness's testimony? Under Nevada and federal laws, courts confronted with the latter scenario typically require disclosure. The more complicated issue—and the focus of this article—is under what circumstances courts compel the disclosure of documents a witness reviewed before testifying in Nevada. This question implicates attorney work product (both fact and opinion), the attorney-client privilege, and the effective administration of justice.
Nevada and federal laws materially differed on this important question until a 2014 Supreme Court of Nevada decision prompted the Nevada Legislature to amend NRS 50.125 to align with FRE 612. The Supreme Court of Nevada has yet to interpret the amended statute, but the statutory language and legislative history support an interpretation consistent with the majority approach to FRE 612. Until Nevada's high court considers this issue, lawyers who prepare witnesses to testify should be familiar with NRS 50.125, FRE 612, and the relevant case law or they risk being compelled to disclose the documents reviewed or even waiving the protections for privileged work product and/or communications.
FRE 612 – Documents reviewed before testifying
When a witness uses a writing to refresh memory before testifying, FRE 612 allows an adverse party to obtain, inspect, and cross-examine the witness about the writing, if the court decides that justice requires this result. As a prerequisite, the rule requires the adverse party to show the witness had her memory refreshed by reviewing a particular document. See, e.g., Lubritz v. AIG Claims, Inc., 2018 WL 10456239 (D.Nev. Apr. 18, 2018). After laying this foundation, courts will consider whether justice requires the adverse party to obtain the document. When does justice require disclosure? And how do courts resolve the inherent conflict between disclosure under FRE 612 and non-disclosure based on the work product and attorney-client privileges?
Rule of evidence, not discovery tool
Before addressing these questions, it is important to note that "FRE 612 is a rule of evidence, and not a rule of discovery." Sporck v. Peil, 759 F.2d 312, 317 (3d Cir. 1985). "[T]he purpose of Rule 612 is to aid the pursuit of truth by prompting the unavoidably imperfect memories of witnesses." In re Xarelto (Rivaroxaban) Prods. Liab. Litig., 314 F.R.D. 397, 401 (E.D.La. 2016). Thus, courts should not order disclosure unless the witness's pre-testimony review of the writing influenced her testimony. See, e.g., Scott v. Smith's Food and Drug Ctrs., Inc., 2018 WL 11352074 (D.Nev. Sept. 20, 2018).
Sporck v. Peil—the seminal case
Although the Ninth Circuit Court of Appeals has not ruled on these questions, federal district courts throughout the ninth circuit—including Nevada—almost universally follow the Sporck court's analysis and holdings. See, e.g., Adidas Am., Inc. v. TRB Acquisitions, 324 F.R.D. 389 (D.Or. 2017); United States ex rel. Bagley v. TRW Inc., 212 F.R.D. 554 (C.D.Cal. 2003); Laxalt v. McClatchy, 116 F.R.D. 438 (D.Nev. 1987); Las Vegas Sun, Inc. v. Las Vegas Review Journal, No. 2:19-cv-01667-GMN-VCF, ECF No. 587 (D.Nev. Feb. 11, 2022); Simmons v. Safeway, Inc., 2019 WL 2375418 (W.D.Wash. June 5, 2019); Scott, 2018 WL 11352074; Lubritz, 2018 WL 10456239; Greer v. Elec. Arts, Inc., 2012 WL 61311031 (N.D.Cal. Dec. 10, 2012); T&S Enters., LLC v. Sumitomo Corp. of Am., 2012 WL 4845544 (S.D.Cal. Oct. 10, 2012).
When considering whether justice required disclosure of the documents reviewed before testifying, the Sporck court noted FRE 612's three requirements: (1) the witness uses the writing to refresh her memory, (2) the witness uses the writing for the purpose of testifying, and (3) the court determines that production is in the interest of justice. 759 F.2d 312. "The first requirement is consistent with the purposes of the rule, for if the witness is not using the document to refresh his memory, that document has no relevance to any attempt to test the credibility and memory of the witness." Id. at 317. The second requirement prevents "wholesale exploration of an opposing party's files and [insures] that access is limited only to those writings which may fairly be said in part to have an impact upon the [witness's] testimony." Id. The third requirement asks the court to "guard against fishing expeditions." Id. Because the moving party did not meet FRE 612's first two requirements, the Sporck court did not reach the third requirement and declined to order disclosure of any documents. 759 F.2d 312; see also Lubritz, 2018 WL 10456239 (declining to order disclosure due to failure to satisfy first two requirements).
Privilege considerations and risks
Under FRE 612, do courts protect counsel's selection of documents for a witness to review before testifying? In Sporck, the witness reviewed documents selected by counsel before his deposition. 759 F.2d 312. Based on this singular fact, the opposing party sought to compel the disclosure of all documents reviewed by the witness. Id. The Third Circuit Court of Appeals held "the selection and compilation of documents by counsel . . . in preparation for pretrial discovery falls within the highly-protected category of opinion work product." Id. at 316. "In selecting and ordering a few documents out of thousands counsel could not help but reveal important aspects of his understanding of the case." Id. Many—but not all—courts have agreed that counsel's selection of documents constitutes highly protected work product. See, e.g., Laxalt, 116 F.R.D. 438. If the documents provided by counsel include excerpts, highlights, or other mental impressions, courts are less likely to compel disclosure. See, e.g., Sporck, 759 F.2d 312; Scott, 2018 WL 11352074; Lubritz, 2018 WL 10456239; In re Western States Wholesale Nat'l Gas Antitrust Litig., 2017 WL 2991347 (D.Nev. July 12, 2017). Any court following this approach should not require the disclosure of all documents counsel provided to a witness before testifying unless the witness confirmed each document refreshed her memory and influenced her testimony.
Another critical issue is whether courts may compel disclosure when a witness reviews documents withheld from production based on privilege(s). Some courts have concluded that "us[ing] . . . protected documents to refresh a witness' memory prior to testifying constitutes a waiver of the protection." James Julian, Inc. v. Raytheon Co., 93 F.R.D. 138, 145-46 (D.Del. 1982). Other courts note that FRE 612's legislative history states "nothing in [Rule 612 should] be construed as barring the assertion of a privilege." In re Kellogg Brown & Root, Inc., 796 F.3d 137, 144 (D.C.Cir. 2015). These courts recognize that without attorney-client privilege or the work product doctrine, attorneys may forgo properly preparing a witness for deposition. See, e.g., Sporck, 759 F.2d 312. Our local federal courts seem reluctant to find waiver unless the witness relies on protected materials to provide substantive testimony. See, e.g., Scott, 2018 WL 11352074 (ordering disclosure of attorney fact work product where witness relied on facts for testimony). However, showing witnesses any documents withheld based on privilege creates a risk of being compelled to disclose the privileged documents.
NRS 50.125 – Writing used to refresh memory
Until 2015, NRS 50.125—Nevada's equivalent to FRE 612—required production of documents "[i]f a witness uses a writing to refresh his or her memory, either before or while testifying." NRS 50.125. In Las Vegas Sands v. Dist. Court, 130 Nev. 118, 126, 319 P.3d 618, 623 (2014), the Supreme Court of Nevada interpreted NRS 50.125 to "require disclosure of any document used to refresh the witness's recollection before or while testifying, regardless of privilege." The Sands court noted the differences between FRE 612 and NRS 50.125, explaining that while FRE 612 gave courts discretion for documents reviewed prior to testifying, NRS 50.125 did not. Id. at 124-25, 319 P.3d at 622-23. The Court "decline[d] to read a discretionary element into NRS 50.125 where the Legislature ha[d] provided none." Id. at 125, 319 P.3d at 623.
In direct response to the Sands decision, the 2015 Nevada Legislature amended NRS 50.125 to "fix[] a glitch in [the] . . . evidentiary rules governing civil litigation in Nevada. The bill [makes] NRS 50.125 exactly like [FRE] 612." Nevada Senate Committee Minutes on SB 135 Before the Nevada Senate Committee on Judiciary, 2015 Leg., 78th Sess. 5-6 (Nev. 2015). The amended statute, like FRE 612, gives Nevada courts discretion to determine whether the interests require disclosure of a document reviewed before a witness's testimony. NRS 50.125(1)(b). Because the Supreme Court of Nevada has not interpreted the amended NRS 50.125, some uncertainty exists for practitioners deciding which documents to show witnesses before deposition or trial testimony. When given the opportunity, the Supreme Court of Nevada could adopt or reject the majority approach from Sporck. Until then, Nevada practitioners on both sides of this issue should be mindful of the lack of controlling case law interpreting the new statute.
About this article: This article was originally published in the "Discovery" issue of Communiqué, the official publication of the Clark County Bar Association, (May 2022). See https://clarkcountybar.org/about/member-benefits/communique-2022/communique-may-2022/.
*About the CCBA's Article #11: "How to Avoid (or Compel) Disclosure of Documents a Witness Reviewed Before Testifying" offers 1.0 Continuing Legal Education (CLE) Credit to Nevada lawyers who complete the test and order form per the offer described in the May 2022 issue of Communiqué. See pp. 41-46. The CCBA is an Accredited Provider with the NV CLE Board.
About the authors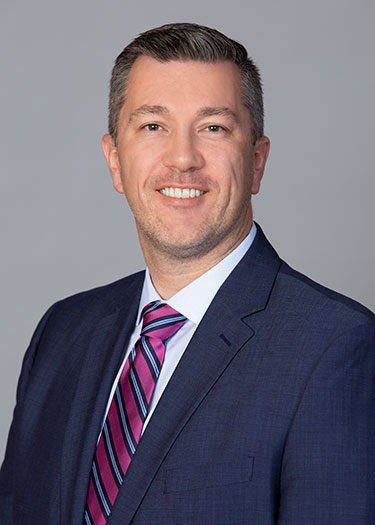 Michael J. Gayan, Esq. is a Partner at Kemp Jones, LLP. He practices in many areas of civil litigation including complex commercial disputes, class and mass actions, wrongful death actions, and commercial and residential construction defect.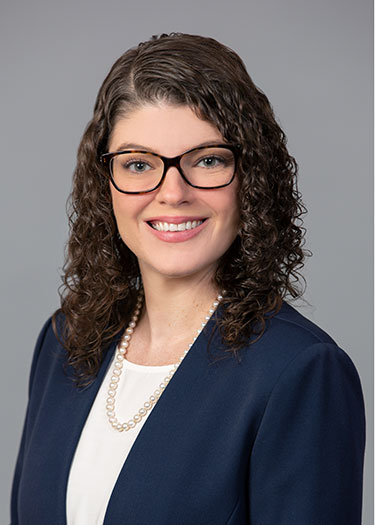 Alysa M. Grimes, Esq. is an Associate at Kemp Jones, LLP. She practices in civil litigation matters, including class actions, personal injury, and commercial disputes.
© 2022 Clark County Bar Association (CCBA). All rights reserved. No reproduction of any portion of this issue is allowed without written permission from the publisher. Editorial policy available upon request.