As many practitioners know, the Eighth Judicial District Court has a specialty business court with five judges acting as business court judges: Judge Nancy L. Allf, Judge Mark R. Denton, Judge Susan H. Johnson, Judge Joanna S. Kishner, and Judge Timothy C. Williams. While business court is still governed by the Eighth Judicial District Court's Rules of Practice, due to the complex nature of these types of disputes, there are many unwritten "rules" or guidelines for business court matters. All of the business court judges also have their own protocols for these types of cases.
Brief-writing, preparing for oral argument, and oral argument
It is not uncommon in business court matters for briefs to include hundreds, if not thousands, of pages of exhibits. Practitioners must familiarize themselves with EDCR 2.27 which requires the filing of an appendix and sequential numbering of pages based on the length of the exhibits. Adherence with this rule makes the judge's and his or her law clerk's job a lot easier in locating exhibits, especially when paperless.
In preparing for oral argument, attorneys should be mindful of each court's preferences regarding courtesy copies. Some departments require courtesy copies while others are paperless. Additional thought must be given to the length of the presentation and that their motions are generally set on a motion calendar. Certain departments provide limits on argument length. Some departments prefer (or permit) litigants to request special settings for lengthy summary judgment arguments or complex motion practice while others limit special settings to injunction hearings or evidentiary hearings.
Regarding oral argument, multiple judges have commented on the importance of being prepared and able to answer questions from the bench. Judges will sometimes provide the parties with their preliminary views on the motions at issue which can be used as a guide for oral argument. Lastly, attorneys need to take note if the court provides a time limit on arguments to ensure all points are addressed.
Orders
Another area to be mindful of is each court's preferences regarding competing orders. At times, litigants will not be able to agree on the form of written orders. Most departments permit parties to submit competing orders but may have limitations, such as, limits on the length of letters explaining the dispute. Submitting a competing order is not an opportunity to relitigate the merits of the motion.
Trial
Trial attorneys are well aware of the backlog and problems caused by COVID-19. The Eighth Judicial District Court, including business court, is diligently working to decrease that backlog. Thus, attorneys may find themselves being placed second or third for a trial date. With that, attorneys need to be prepared. One area that often leads to issues is submission of paper or electronic exhibits. For electronic exhibits, it is not as simple as providing the court's clerk with a thumb drive of a party's exhibits. Attorneys should familiarize themselves with the court's electronic exhibits protocol and requirements of the court's IT department. If counsel anticipates electronic exhibits, coordination with the court should start two-three months in advance, especially with complex business court cases that may have hundreds or thousands of exhibits. Lastly, know the requirements of EDCR 2.67, 2.68, and 2.69 and be ready at calendar call.
Discovery disputes
One of the benefits of business court is each business court judge also adjudicates their cases' discovery disputes. It is not uncommon for issues to arise with respect to electronically-stored information, the sealing and protection of documents and confidential information, and scope of depositions. Provided the court is not in trial or a hearing calendar, business court judges often make themselves available to address any deposition issues in real time. This benefit reduces the amount of motion practice relating to depositions and decreases the attorneys' fees needed for such motion practice (or re-deposing the witness or party).
Business court bench-bar meetings
Another way for litigants to gain insight into business court is through the court's regular Business Court Bench-Bar meetings, with the ability to attend virtually or in person in Judge Allf's courtroom (16A) at the Regional Justice Center. 2022's calendar contains the following topics:
June 16, 2022 – Submitted Orders
August 18, 2022 – ESI and Document Preservation
October 20, 2022 – Rule 16 and 16.1 Conference
December 15, 2022 – Pro Bono
The Business Court Bench-Bar meetings are a great way to get to know your fellow business court practitioners and judges and ask questions.
Lastly, litigants pay an increased filing fee to be in business court. Take advantage of the benefits afforded by business court and its experienced bench.
About this article: This article was originally published in the "Discovery" issue of Communiqué, the official publication of the Clark County Bar Association, (May 2022). See https://clarkcountybar.org/about/member-benefits/communique-2022/communique-may-2022/.
About the author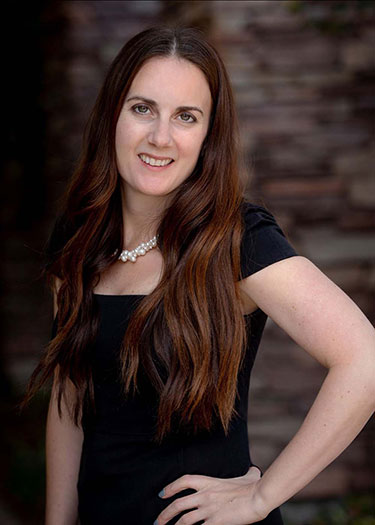 Jennifer L. Braster is a founding partner at Naylor & Braster, a commercial litigation firm in Las Vegas, Nevada. Jennifer routinely practices in both the federal and state courts in Nevada and in the areas of commercial litigation, consumer finance, and appellate law. Contact her at 702-420-7000.
© 2022 Clark County Bar Association (CCBA). All rights reserved. No reproduction of any portion of this issue is allowed without written permission from the publisher. Editorial policy available upon request.