The editors of Communiqué have set the editorial calendar for the next year. Limited space is available for articles, features, highlights, and other editorial content. CCBA members are invited to submit proposals to write content for the publication.
Proposals should include the following information:
Topic and summary paragraph providing the focus and scope for content (including relevant rules/statutes/procedures, etc.):
Author(s) name(s), Nevada bar number(s), short biographical statement; and
Proposed issue for publication (see editorial calendar)
The Communiqué editorial calendar is listed below with the assigned topic and cover date for each issue:
January 2023 – Five Things
February 2023 – Civil Rights
Marchy 2023 – Sports Law
April 2023 – Administrative Law
May 2023 – Natural Resources
June/July* 2023 – Membership Matters
August 2023 – Real Estate
September 2023 – Legislative Wrap-up
October 2023 – Gig Economy
November 2023 – Gaming Law
December 2023 – Pro Bono
Proposals should be sent several months in advance of the cover date to the Editor-in-Chief c/o StephanieAbbott@clarkcountybar.org. Proposals will be forwarded to members of the editorial board for review. The editors will review proposals at their next scheduled meeting.
All authors must follow the guidelines for composition and submission of content as noted in the Communiqué Editorial Policy and Guidelines (PDF).
*The combined June/July issue will be released in June. The editorial calendars, schedules, editorial policies, and writer's guidelines for the Communiqué are subject to change without notice.
About this article: This article was originally published in the "Election" issue of Communiqué, the official publication of the Clark County Bar Association, (September 2022). See https://clarkcountybar.org/member-benefits/communique-2022/communique-september-2022/.
About the author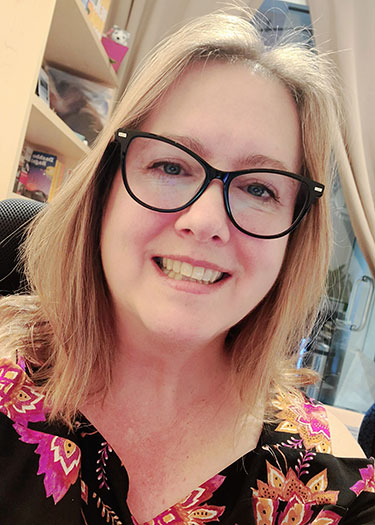 Stephanie Abbott is the communications manager for the Clark County Bar Association. Stephanie manages the bar's journal Communiqué, website ClarkCountyBar.org, and social media channels.
© 2022 Clark County Bar Association (CCBA). All rights reserved. No reproduction of any portion of this issue is allowed without written permission from the publisher. Editorial policy available upon request.