Health and Wellness Resources for CCBA Members
By Stephanie Abbott
Increased concerns for health and wellness can increase stress and anxiety. Stress, anxiety, and alcohol are a dangerous mix. If you or someone you know is stressed and/or using alcohol (or other substances) to cope, please seek help. The resources listed below may be helpful to Nevada lawyers and are grouped by topic.
COVID-19 Anxiety Resources
Anxiety & Stress
Crisis Text Line—To get free confidential, 24/7 support for anxiety, text "HOME" to 741741. Crisis Text Line serves anyone, in any type of crisis, providing access to free, 24/7 support and information via a medium people already use and trust: text. See https://www.crisistextline.org/.
Suicide Prevention—National Suicide Prevention Lifeline: 1-800-273-8255 – The National Suicide Prevention Lifeline provides free and confidential emotional support to people in suicidal crisis or emotional distress 24 hours a day, 7 days a week, across the United States.
Locally, the Nevada Coalition for Suicide Prevention is dedicated to suicide prevention efforts and made possible through their members in the mental and physical health professions, business community, survivors, advocates, and other supporters. Visit the Nevada Coalition for Suicide Prevention website to find out about their local services. See https://nvsuicideprevention.org/.
Nevada Lawyers Concerned for Lawyers—Toll Free: 1-866-828-0022. The organization is dedicated to helping State Bar of Nevada members to recover from alcohol and drug addiction, compulsive gambling, stress, and depression.
Nevada Lawyer Assistance Program—The Nevada Lawyer Assistance Program (NLAP) was created by the State Bar of Nevada to formalize the clinical services available to attorneys suffering from abuse, addiction, and/or mental health issues which may impair professional competence. See https://www.nvbar.org/member-services-3895/nlap/.
"How do you keep down your stress levels at the office?" An online article by Stephen Rynkiewicz with tips on managing stress levels. See https://www.abajournal.com/news/article/how-do-you-reduce-stress.
A list of online and telephone support groups for individuals with mental illness, published by National Alliance on Mental Illness (NAMI). See https://namimainlinepa.org/online-and-telephone-support-groups/.
Substance Abuse
Alcoholics Anonymous—To get help with alcohol problems, call the AA Hotline (702) 598-1888 for the Las Vegas Central Office for Alcoholics Anonymous. See http://www.lvcentraloffice.org/.
In the Rooms—In The Rooms is a free online recovery tool that offers 130 weekly online meetings for those recovering from addiction and related issues. We embrace multiple pathways to recovery, including all 12 Step, Non-12 Step, Wellness and Mental Health modalities. See https://www.intherooms.com/home/.
Al-Anon—Al-Anon is a mutual support group of peers who share their experience in applying the Al-Anon principles to problems related to the effects of a problem drinker in their lives. It is not group therapy and is not led by a counselor or therapist. This support network complements and supports professional treatment. See https://al-anon.org/.
Smart Recovery—Smart Recovery is an abstinence-oriented, not-for-profit organization for individuals with addictive problems. Smart Recovery offers daily online meetings, a message board, and 24/7 live chat. See https://www.smartrecovery.org/smart-recovery-toolbox/smart-recovery-online/.
"The Addicted Lawyer," a blog by author Brian Cuban, offers guidance and options for recovery meetings. See http://briancuban.com/blog/.
The Recovery Bag—The Recovery Minute is a series from Brian Cuban discussing important mental health and addiction recovery topics in short, concise videos. See http://happierlawyer.com/.
Fear Not: Speaking Out to End Stigma—a three-minute video on the importance of seeking help for mental health and substance use disorders. See https://www.americanbar.org/content/dam/aba/administrative/lawyer_assistance/colap-video-2-hardcoded-captions.mp4.
Continuing Legal Education (CLE)
 "The Disease of Addiction & Mental Health Awareness," a recorded CLE seminar produced by the CCBA's CLE Committee (11/27/2019) Offers 1.0 Substance Abuse/Addiction/Mental Health (AAMH) CLE credit for Nevada lawyers. See link below:
Professional Responsibility
State Bar of Nevada Ethics Hotline—Nevada-licensed attorneys with questions regarding their professional responsibilities can contact the Office of Bar Counsel for informal guidance during any business day. The phone number for the State Bar's ethics hotline is (702) 382-2200 or toll free (800) 254-2797.
Brief Moments is the official podcast from the State Bar of Nevada. Brief Moments' series on lawyer ethics provides guidance to attorneys practicing in the state of Nevada regarding the Rules of Professional Conduct. Speakers are members of the State Bar of Nevada's Office of Bar Counsel. See https://www.nvbar.org/brief-moments-the-state-bar-of-nevadas-podcast/.
The ABA's Center for Professional Responsibility offers resources for lawyers to help understand and resolve ethics questions that come up in their law practice. See https://www.americanbar.org/groups/professional_responsibility.html.
Law Practice Management
Health Insurance
Nevada Health Link—The Nevada Health Link website was created by the state agency, the Silver State Health Insurance Exchange, to help Nevadans find an affordable health insurance plan. For more information, see https://www.nevadahealthlink.com/.
Special thanks to The Florida Bar for sharing content and resources published by Florida Lawyers Assistance program. See https://www.floridabar.org/member/healthandwellnesscenter/resources-for-coping-with-covid-19/.
About the author: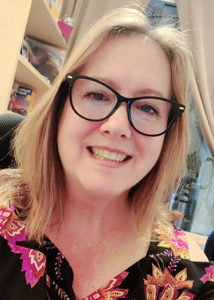 Stephanie Abbott is the Communications Manager for the Clark County Bar Association.
Portions of this article were originally published in the "Mental Health" issue of Communiqué, the official publication of the Clark County Bar Association, (June/July 2020). Portions have been added after the original publication.

© 2020-2021 Clark County Bar Association (CCBA). All rights reserved. No reproduction of any portion of this issue is allowed without written permission from the publisher. Editorial policy available upon request.